Iraq
Middle East
Iraqi MP: S. Arabia Fomenting Insecurity in Dhi Qar to Help Terrorists Flee
The representative of Iraq's Southern province of Dhi Qar at the parliament said that Riyadh is behind the recent unrests in the province to assist the imprisoned Saudi terrorists escape.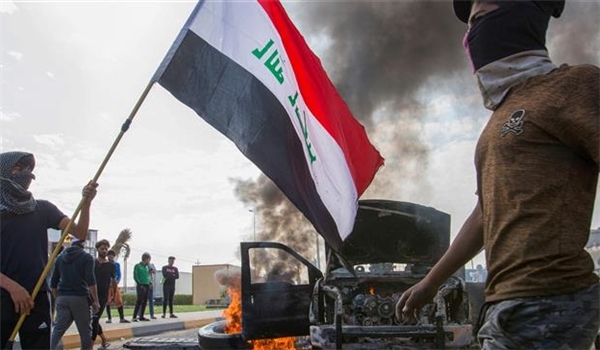 "Saudi Arabia has plotted chaos in Nasiriyeh city in Dhi Qar province to help the Saudi prisoners flee," Abdol Amir Ta'iban al-Dabi said in an interview with the Arabic-language al-Ma'aloumeh news website on Tuesday.
He added Riyadh is attempting to help the Saudi nationals who are imprisoned in al-Hout jail in Dhi Qar to escape.
"Saudi Arabia, the US and other countries provide large amount of money to the vandals operating under joker groups to foment more chaos in Dhi Qar province," al-Dabi said.
Several Iraqi protesters were killed and injured on Sunday night after unknown assailants in a car fired live rounds in the center of the city of Nasiriyah, capital of Dhi Qar.
"Some of the wounded protesters were taken to hospital for treatment," a medical source said.
The assailants also set fire at tents of protestors as well as the shops and public properties.