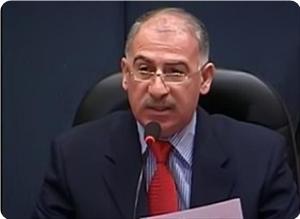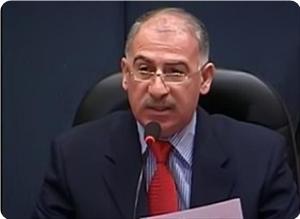 Osama Al-Nujaifi, the Iraqi parliament speaker, arrived in Gaza Strip on Monday leading a big delegation on a few hours visit to the beleaguered enclave.
Local sources said that Nujaifi crossed the Rafah border terminal into Gaza leading an 80-member delegation including 50 parliament members and carrying medical assistance to the tune of 1.6 million dollars. They said that the solidarity visit aims at displaying solidarity with the Gaza people and visiting a number of hospitals, the Palestinian legislative council, and government buildings destroyed in the Israeli recent attacks.
A number of Arab delegations visited the Strip over the past few days in the wake of the eight-day Israeli war on Gaza that left 170 people killed and more than 1200 wounded half of them women and children.