Iraq
Iraqi parliament speaker vows housing, healthcare reform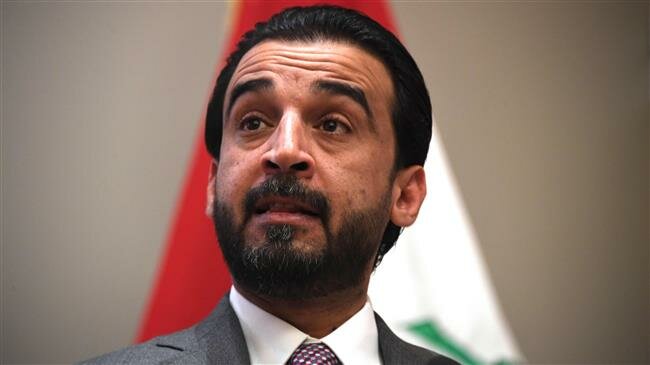 Iraqi Parliament Speaker Mohammed al-Halbousi has vowed to implement plans to generate housing, employment and health "within a time frame", a few days after sporadic protests against alleged corruption erupted across the Arab country.
Halbousi on Friday said in a televised speech that he supported the protesters' demands, promising that the legislature will work on combating corruption, which he said is "as dangerous as terrorism."
He also said that four days of demonstrations "are an important lesson" to Iraqi officials, calling for an investigation into attacks on protesters.
The official also promised that the government would soon start building apartments for the poor, calling on protesters to stand by the Iraqi government in chasing those "who robbed the money of the people."
Halbousi further said that protesters should not attack state institutions since the property is for the people, urging people to fight corruption just like the way the nation fought terrorism.
Separately on Friday, Iraqi police said in a statement that "unidentified snipers" killed two security forces and two civilians across the capital Baghdad earlier in the day.
The unrest comes as millions of pilgrims are preparing to travel to the holy Iraqi cities of Najaf and Karbala to attend Arba'een, marking the 40th day after the martyrdom of their third Imam, Hussein ibn Ali (AS).
Iraq is recovering from three years of war with the foreign-backed Daesh terrorist group. It has also been dealing with years of internal power clashes as well as the US military invasion and occupation of the country.