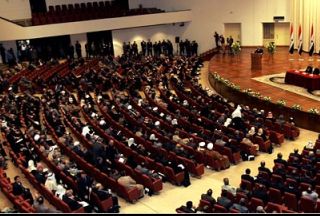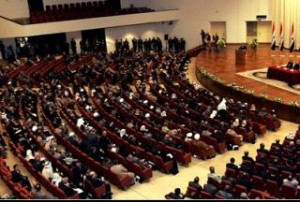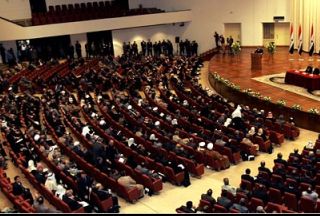 Iraqi President Jalal Talabani's office says the first session of the new parliament will be held on Monday after a delay of three months.
He said the delay was because of the failure to form a new government after the May 7 elections since no candidate claimed an outright victory.
None of the political groups managed to secure the 163 seats needed to form a majority. Former Prime Minister Iyad Allawi's coalition, the Iraqiya bloc, had the most seats with 91, just two more than Prime Minister Nouri al-Maliki's State of Law Alliance.
This will be the second parliament since US-led forces deposed Saddam Hussein in 2003.
The first session will be held one week after Iraq's Supreme Court ratified the results of the parliamentary elections.
The ratification affirmed the narrow victory of the Iraqiya bloc and marked an important step toward forming a new government.
The formation of the new government will take several months before the minute details on the country's new leadership take shape, Iraqi diplomats and politicians said on Saturday.