Iraq
Iraqi people celebrate US troops withdrawal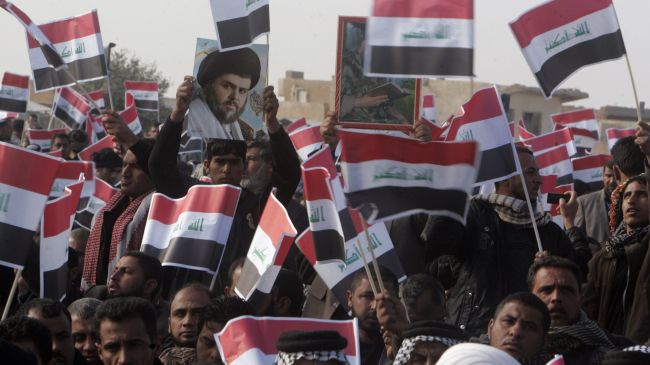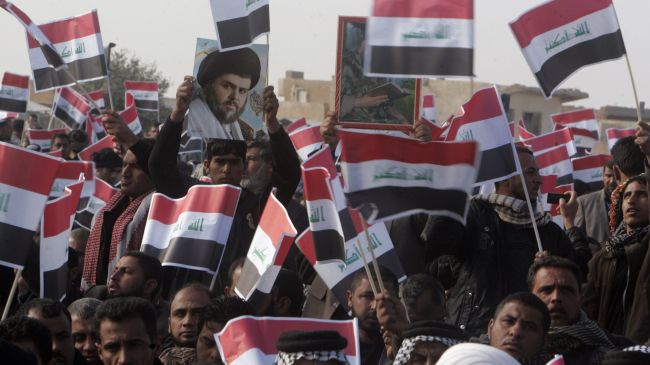 Iraqi people have held a massive demonstration in Iraq's capital, Baghdad, to celebrate the end of the US-led occupation of their country, Press TV reports.
Millions of Iraqis have gathered in Baghdad to express their joy over the withdrawal of US troops from their country.
At the beginning of the ceremony, influential Iraqi cleric Moqtada al-Sadr said the West, particularly the United States, were "defeated" in Iraq.
Sadr added that Iraqis will no longer accept foreigners in their country because they can never bring security and stability for Iraq.
The US forces "humiliated people, destroyed homes and desecrated mosques" during their presence in Iraq, Sadr stated.
On January 19, Iraqi people also held a similar demonstration in the city of Najaf, south of Baghdad.
The last US military base was handed over to Iraqi officials on December 16, 2011 and the last convoy of US troops left the country for Kuwait two days later.
In his speech on Thursday, Sadr also called on Sunni and Shia Muslims in the country to stand united.