Iraq
Iraqi PM blasts Kurdish region officials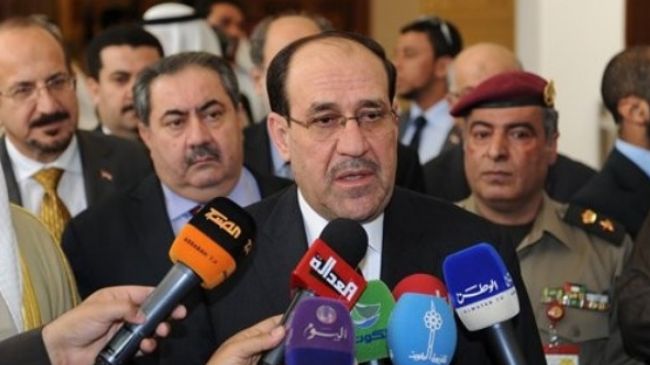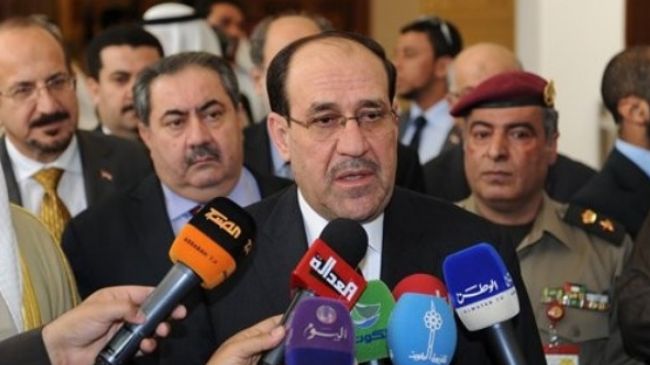 Iraqi Prime Minister Nouri al-Maliki has lashed out at officials in the semi-autonomous Kurdistan region for preventing Iraqi troops from reaching the Syrian border.
Maliki said in a statement on Saturday that the Kurdish region's objection to the deployment of government forces to the border with Syria is a clear violation of the country's laws and security measures.
He made the criticism after an Iraqi army brigade was prevented from reaching the disputed Zummer area on Wednesday.
"The decision to deploy troops from the federal army and police on the border with Syria came to prevent the negative consequences of what is happening in Syria on the security situation in Iraq," Maliki said.
Syria has been experiencing unrest since March 2011.
The Iraqi premier also urged the regional government of Kurdistan to respect MAlaw and order.
"Such action by the Kurdish regional forces could ignite a conflict with the Iraqi armed forces," Maliki warned.
This is while lawmakers from the Kurdish coalition in the Iraqi parliament said that the federal government's deployment was not coordinated with regional officials.