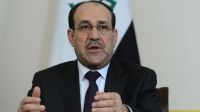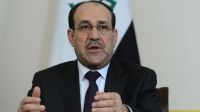 Iraq's Prime Minister Nouri al-Maleki has criticized countries that are arming Syrian rebels fighting against President Bashar al-Assad's government.
According to Press TV, al-Maleki said in a news conference on Saturday "I call on foreign countries not to support the opposition in Syria by qualitative weapons, some of which began to flow to Iraq."
The prime minister added that Iraq is committed to "the application of the Iraqi constitution which prohibits passing arms across the Iraqi territories".
The Iraqi premier also rejected calls by anti-Syria states that Baghdad must inspect Syria-bound Iranian planes, saying Iraq is not capable of searching all cargo planes.
The Syrian government says that the chaos is being orchestrated from outside the country, and there are reports that a very large number of the militants are foreign nationals.