Iraq
Iraqi Police Say 70% of Mosul's Old City Recaptured from ISIL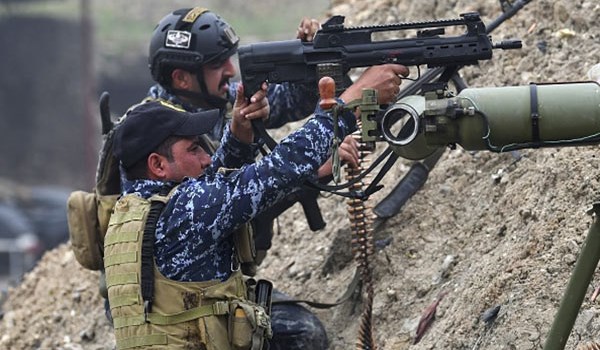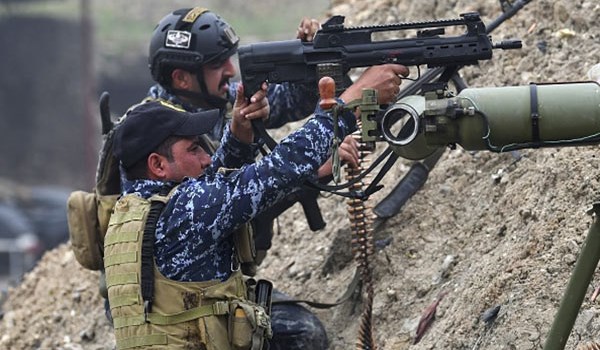 Iraqi forces took over 70 percent of Western Mosul's Old City district, ISIL militants' last refuge in Iraq's second largest city, police forces said.
Federal Police chief, Lt. Gen. Shaker Jawdat, said his forces moved Wednesday through al-Farouq street towards Bab al-Toub, Serjkhana, Bab Jadid and Bab Lakash, all areas in the middle of the medieval district.
He said troops were engaging in fierce battles with an estimated 300 ISIL militants, backed by warplanes and drones.
During the advances, Jawdat said, police troops killed 63 militants. Those, he said, included Ahmed al-Jubouri, the commander of ISIL's so-called "military police service", Abu Fatema al-Ansari, a Moroccan who served as the top military commander for western Mosul, Abu Anas al-Suri, a Syrian in charge of detachments, and Abu Ruqaya, a top ammunition keeper.
The forces, according to Jawdat, destroyed 14 booby-trapped cars and detonated 52 explosive devices. They also seized stacks of chemical substances and other munitions.
Operations to recapture western Mosul launched in mid February. Government forces took over the Eastern side of the city in January.
The Old City hosts the Grand Nuri Mosque from where ISIL's leader Abu Bakr al-Baghdadi ascended a pulpit to proclaim the establishment of the group's rule in Iraq and Syria.