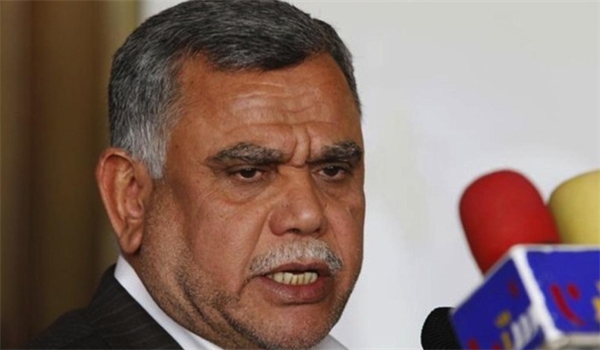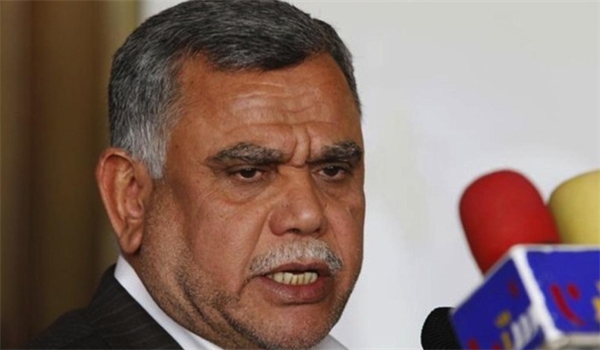 Head of Iraq's Badr Organization Hadi al-Ameri hailed Iran's decisive support for the Iraqi government, saying that Baghdad should now have had a government in exile if it weren't for Iran.
"If it weren't for Iran's presence in Iraq, the government of Prime Minister Haidar al-Abadi would not be in power now and would have his cabinet formed in exile," Ameri told reporters in Tehran on Monday.
He noted that the Iraqi popular forces are fighting against the ISIL in Iraq in coordination with the Iraqi army and police, stressing that his country is powerful enough to crush ISIL and does no way need the US and its allies.
"The Iraqi people can win the war against terrorists without the US-led coalition against ISIL," he said.
In November, Lieutenant Commander of the IRGC Quds Force Brigadier General Esmayeel Qa'ani said Baghdad remained untouched by ISIL terrorist group due to Iran's support and assistance.
"The ISIL terrorists sought to surround Baghdad but they failed in reaching their ominous goals thanks to Iran's supports," Qa'ani said in North Khorassan province on Sunday.
Noting that the ISIL terrorists have been left with no more command center and are searching for new shelters, he said ISIL is becoming weaker and weaker day by day and is being annihilated.
The crisis in Iraq escalated after the ISIL militants took control of Mosul in a lightning advance on June 10, which was followed by the fall of Tikrit, located 140 kilometers (87 miles) Northwest of the capital, Baghdad.
They have been carrying out horrific acts of violence, including public decapitations and crucifixions, against all Iraqi communities such as Shias, Sunnis, Kurds, Christians, Ezadi Kurds and others.
The West and its regional allies, including Qatar, Saudi Arabia, and Turkey, are giving financial and military support to the militants.