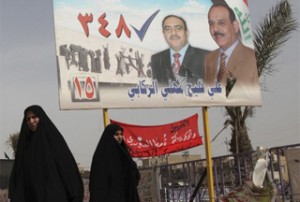 Iraqi politicians have made their final appeal to voters as the war-torn country prepares for Sunday's parliamentary elections.
Hundreds of thousands of police and security forces are stationed across the country as part of an emergency security plan intended to protect voters on the March 7 Election Day.
More than 6,200 candidates from six major coalitions and several other tribal and minority groups are vying for the 325 seats in the Council of Representatives.
Election organizers predict that up to 800,000 people, who will not be able to reach polling stations on March 7, will participate in the early voting session.