Iraq
Iraqi Premier: Baghdad is safe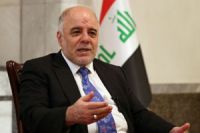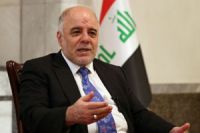 Iraqi Premier, Haidar al-Abadi, has termed the Iraqi Parliament's vote of confidence to the minister-designates of defense and interior as an important step in maintenance of Iraq's security, while emphasizing that no threat is posed against the Iraqi Capital, Baghdad.
According to IRIB World Service, citing IRNA, the Iraqi Parliament on Saturday granted votes of confidence to the two said Iraqi minister-designates, thereby completely the Iraqi Cabinet lineup.
Meanwhile, Iraqi media outlets have announced that the Iraqi premier, in an address to Cabinet members on Saturday, pointed out that given the assistance of popular forces to armed forces of Iraq, no danger threatens the Iraqi capital.
In further remarks, the Iraqi premier insisted on efforts to sever terrorists' lifelines, and to drive operatives out with the assistance of nomads, while once again urging the solidarity and steadfastness of the people of Iraq to crush terrorists.
He went on to add that there is no need for presence of foreign ground forces in Iraq, while noting that the Iraqi security forces have been told not to solely rely on aerial support in their clean-up operations against terrorists.