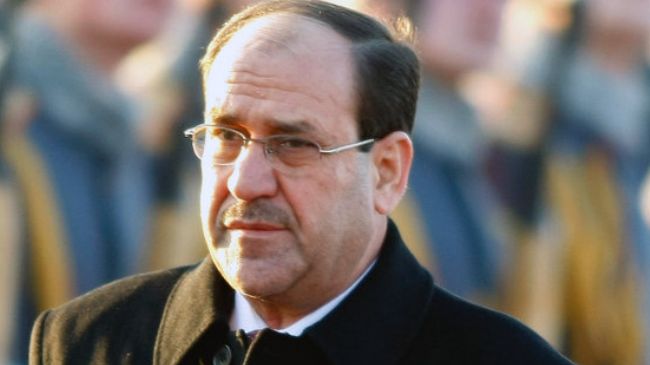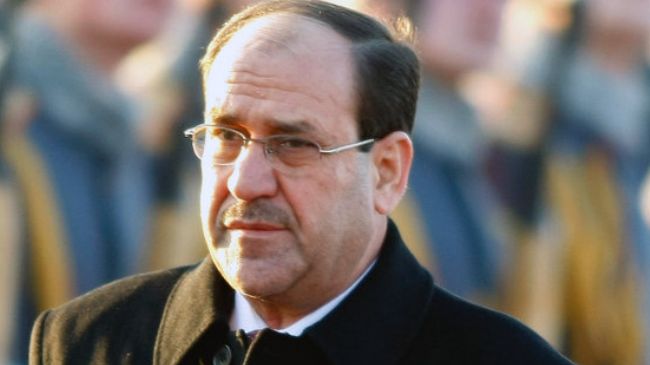 Iraqi Prime Minister Nouri al-Maliki has arrived in Iran's capital, Tehran, to discuss regional and international issues with senior Iranian authorities.
Upon arrival in Tehran on Wednesday, al-Maliki was welcomed by Iranian Minister of Energy Hamid Chitchian and Deputy Foreign Minister for Arab and African Affairs Hossein Amir-Abdollahian.
The Iraqi premier is scheduled to sit down with ranking officials, including President Hassan Rouhani, Majlis Speaker Ali Larijani and Foreign Minister Mohammad Javad Zarif.
This is al-Maliki's first visit to Iran after Rouhani's victory in the June 14 presidential election. The Iraqi premier was scheduled to visit Tehran in August shortly after Rouhani's inauguration, but later postponed his trip.
Ali Mosawi, the Iraqi premier's media advisor says that Al-Maliki's trip is aimed at congratulating Iran on the recent deal with the five permanent members of the UN Security Council plus Germany.
On November 24, Iran and the Sextet – Russia, China, France, Britain and the US plus Germany – sealed an interim deal in the Swiss city of Geneva to lay the groundwork for the full resolution of the West's decade-old dispute with Iran over its nuclear energy program.
"The Prime Minister will also discuss bilateral relations … and regional issues such as the conflict in Syria," he added.
In September, Iran's top diplomat Mohammad Javad Zarif travelled to Iraq's capital, Baghdad, on his first foreign visit as the foreign minister.