Iraq
Middle East
Iraqi president appoints Mohammed Tawfiq Allawi as new premier
Iraqi President Barham Salih has appointed Mohammed Tawfiq Allawi as the Arab country's new prime minister after political parties in the parliament failed to name a candidate in two months since former premier Adel Abdul Mahdi stepped down under pressure from anti-government protests.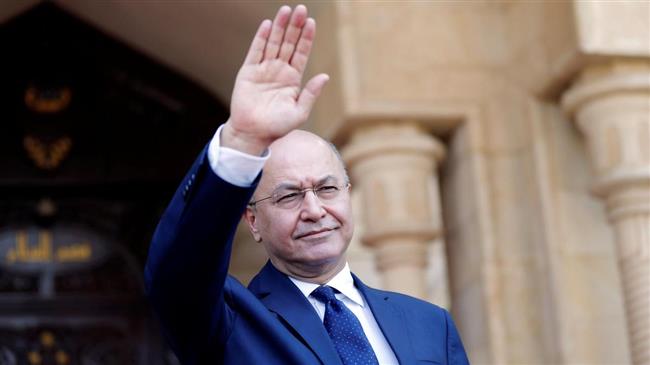 On Saturday, 65-year-old Allawi, an ex-communications minister, said in a Twitter video message that the president had nominated him for the post to form a new government and that he would do so in line with demands sought by protesters during the past three months.
"After the president appointed me to form a new government a short while ago, I wanted to talk to you first," Allawi said, addressing the Iraqi nation. "I will ask you to keep up the protests, because if you are not with me, I won't be able to do anything," he added.
There was no formal announcement from Salih or other government bodies.
The development came after Iraq's divided parliament missed a February-1- deadline set by Salih to nominate someone for the post. The Iraqi president had earlier told the lawmakers that he would appoint his own candidate if they passed the deadline.
Since early October last year, Iraq has been the scene of growing protests, pressing the government to bring in reforms that would root out corruption and alleviate the Arab country's economic woes.
The rallies, however, soon turned violent – amid reports of foreign interference – with hundreds of people killed, including members of the security forces.
Iraq's parliament approves prime minister's resignationIraq's parliament approves the resignation of Iraqi Prime Minister Adel Abdul-Mahdi, which came after top cleric Grand Ayatollah Ali al-Sistani urged the parliament to "reconsider" its support for the incumbent government.
Amid the anti-government demonstrations, Abdul Mahdi stepped down in November and the parliament approved his resignation in early December, but he had retained the position ever since as caretaker prime minister.
Under the Iraqi constitution, Allawi now has one month to form his cabinet, which would require a vote of confidence from the parliament. He was quoted by state television on Saturday as warning that he would "leave this nomination" if political blocs sought to impose candidates for different ministries.
Back on December 26, President Salih also submitted his resignation to the Iraqi parliament after refusing to designate the nominee for premiership, Assad al-Eidani.
He said at the time that since the constitution of the Arab country did not give him the right to reject a nomination, he would rather resign than pick a new PM rejected by demonstrators.
Salih also stressed that the protest movement made it imperative that politicians look at the interests of the public over personal or political