Iraq
Iraqi Prime Minister calls for a regional political make up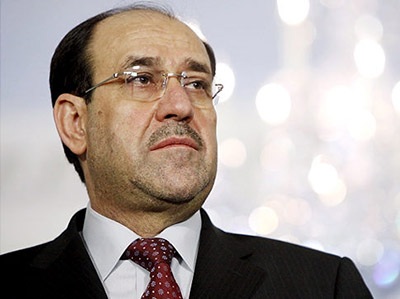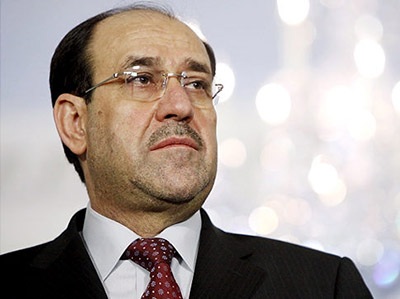 Iraqi Prime Minister Nuri al-Maliki noted this week, "the need to change the current electoral system before the next legislative can take place as to address current issues."
The Prime Minister has often called for an electoral reform as to promote stability. In its current form the Premiere feels that Iraq electoral system puts too much pressure on political factions by fragmenting power.
Speaking on political instability the Prime Minister noted that he was still waiting on demonstrators to provide him with the names of their representants in order to move the discussion forward.
The High Independent Electoral Commission already revealed that approximately 100.000 voters will take part in the provincial councils special voting of Nineveh and Al Anbar; pointing out that more than 9.000 voters from the two provinces are located in other parts of the country.
"34.000 voters registered by the Commission for the special elections that will be held on June 17 in Al Anbar while 60.000 are registered in Nineveh", said member of Commissioners' Council Saad Al Hitawi in a conference held Friday at the Electoral Commission's headquarters and attended by Alsumaria. He pointed out that "more than 9.000 registered voters are military men and policemen from the provinces living in other parts of the country".
"The Commission opened voting centers for citizens displaced from their provinces whose number exceeds 9.000, mostly from Nineveh", added Al Hitawi, stressing that "the centers were opened near the areas where they live in Arbil and Dahuk".
The special elections for provincial council encompassing Iraqi security forces took place in April, 13, 2013 as 650.000 members of police and army took part in it, excluding those originating from Al Anbar, Nineveh, Kirkuk and Kurdistan region's provinces.
"Provincial elections in Nineveh and Al Anbar will take place on the 20th of this month", confirmed Head of the Electoral Directorate in the Commission, Mokdad Al Sarifi. He added that "it will be impossible for the Commission to update the voters' registry in Kurdistan by the previously set date. Consequently we asked the Government to postpone the election to update the voters' registry in Kurdistan region".
"The Commission has finished preparing for the elections in Al Anbar and Nineveh", noted Al Sharifi; emphasizing that "it started appointing and training election employees as well as preparing the necessary logistics to hold Al Anbar and Nineveh's elections".
Elections for provinces not affiliated with a region were held in 12 provinces on May 20, 2013 except Kirkuk; while elections were postponed for Nineveh and Al Anbar for security reasons.