Iraq
Iraqi protesters withdraw from Najaf airport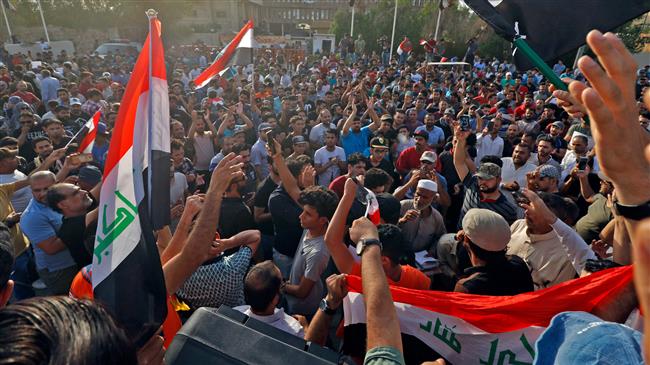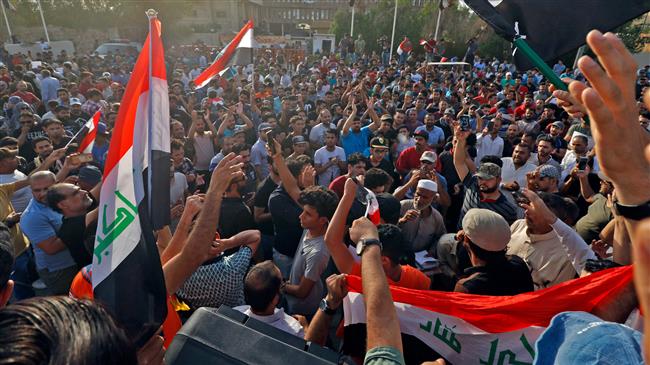 The situation has returned to normal at the airport of the Iraqi holy city of Najaf after protesters decrying economic hardship withdrew from the facility.
State television said on Friday that flights had resumed at the airport.
Earlier in the day, hundreds of Iraqis stormed the facility and halted air traffic, Reuters said.
The protests came after days-long demonstrations in the southern oil hub of Basra against unemployment and poor quality of public services.
Also on Friday, Prime Minister Haider al-Abadi visited Basra  and met with military and security officials.
So far, two people have been killed during scuffles between the demonstrators and security forces, one during the Basra protests, and another in the southeastern province of Maysan.
Speaking to Press TV, Naseer al-Omari, author and political commentator, said the unrest was a result of growing distrust in Iraq's political system.
"Iraq has turned populist. These political factions are not trusted by the Iraqis and we've seen demonstrators attacking and reports are saying [they are] burning some of these headquarters of these factions," he said.
"People have no trust in politicians…. A province like Basra, which is the richest in Iraq in oil, is suffering the most and people attribute that to corruption," he added.
The country needs billions to recover from a three-year struggle against the Takfiri terror group of Daesh.
The United States, which has been leading scores of its allies in a so-called anti-Daesh mission, has said it would not contribute money to the country's reconstruction.