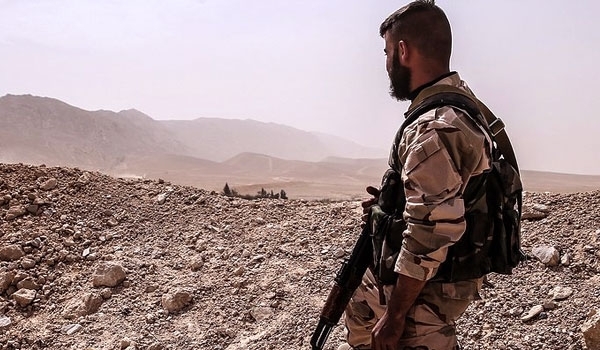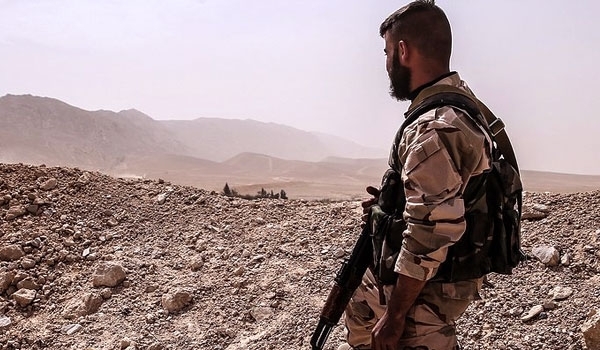 The most important supply line of the ISIL terrorists group that connects the Iraqi town of al-Qa'em to the Syrian town of Albu Kamal has been cut off after the Bagdad and Damascus forces advanced significantly at common borders, the Syrian Observatory for Human Rights (SOHR) reported on Saturday.
The SOHR quoted local sources in Albu Kamal region in Southeastern Deir Ezzur as saying that transfer of ISIL's vehicles and equipment from al-Qa'em in Western Anbar to Albu Kamal has been cut off after the Iraqi forces and the country's volunteer forces of Hashd al-Shaabi captured al-Qa'em and its border passageway to Syria.
In the meantime, the Arabic-language al-Sharq al-Awsat daily reported that Albu Kamal has now turned into the largest gathering center of the ISIL after liberation of Deir Ezzur city by the Syrian army and fall of al-Qa'em into Iraqi forces.
SOHR Chief Rami Abdulrahman told al-Sharq al-Awsat that based on confirmed figures 1,000 ISIL terrorists deploy in Albu Kamal.
Military sources confirmed earlier today that the Iraqi Army troops hit ISIL's defense lines in Western Anbar and drove terrorists out of one of the most vital bastions of the terrorist group at the border with Syria.
The sources said that the Iraqi forces managed to capture the town of al-Qa'em near the Syria's border from the ISIL group on Friday.
 "Army troops backed by Hashd al-Shaabi fighters and Arab tribal volunteers have completely liberated the town of al-Qa'em's center," Colonel Walid al-Duleimi said.
"The Iraqi national flag has been raised over the town's local government headquarters," he added.
The commander stressed that Iraqi forces have also established control over the nearby al-Qa'em border crossing.
Also, Prime Minister Haider al-Abadi announced that Iraqi forces have retaken control of the town of al-Qa'em from ISIL terrorists, congratulating the troops on their latest victory against the terrorist group.