Iraq
Middle East
Iraqi tribe threatens to shut down French Consulate in Nasiriyah after repeated insults
Iraqi tribe threatens to shut down French Consulate in Nasiriyah after repeated insults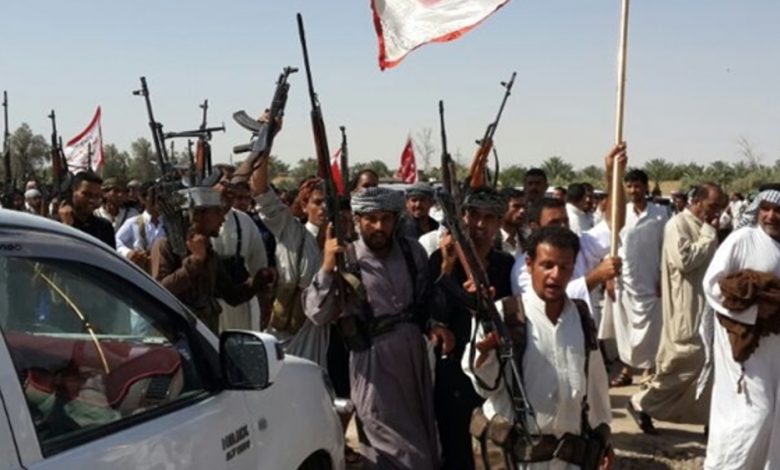 An Iraqi tribe based in Nasiriyah threatens to force the closure of the French Consulate in the southeastern city, citing repeated insults leveled against the tribe on the part of the diplomatic mission.
The al-Husseinat Tribe's Sheikh (Chief), Caesar al-Ajil al-Husseinawi, issued the threat on Sunday in remarks to Iraqi media outlets.
His complaint especially had to do with the head of the French mission's conduct, Iraq's Shafaq news agency reported.
He said, "The French Consul, Adel Al-Kanzawi, is playing the role of the occupying forces" by causing division among the tribes that belonged to the Dhi Qar Province, of which Nasiriyah is the capital.
The French diplomat, he said, had specifically chosen to target his tribe.
Kanzawi has claimed repeatedly during several meetings that al-Husseinat was not a deeply-rooted tribe, and was no more than a simple "gathering," he added.
The consulate has stepped over the line, he said, adding that the mission was interfering in matters that did not relate to it at all.
Over the next two days, his tribesmen were to start various protest actions in response to this affront, including holding demonstrations in front of the mission, Husseinawi said.
The tribe would also try to shut down the facility because it had not yet offered an apology, the tribal figure said.
The al-Husseinat Tribe would also try to meet with the French ambassador to Baghdad and present a complaint concerning the consulate's conduct, Husseinawi concluded.
Iraq's tribes have consistently contributed heavily to the Arab country's security and territorial integrity by joining Baghdad's anti-terror efforts on various occasions among other things.
Al-Hassinat is a clear case in point. The tribe was among those, which took up arms after the foreign-backed Takfiri terrorist group of Daesh started its campaign of bloodshed and destruction in Iraq in 2014.
---