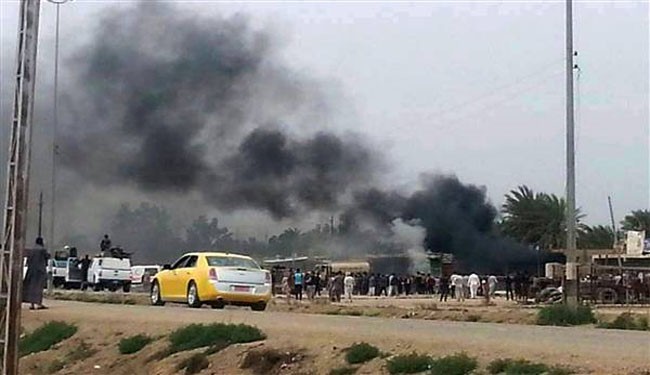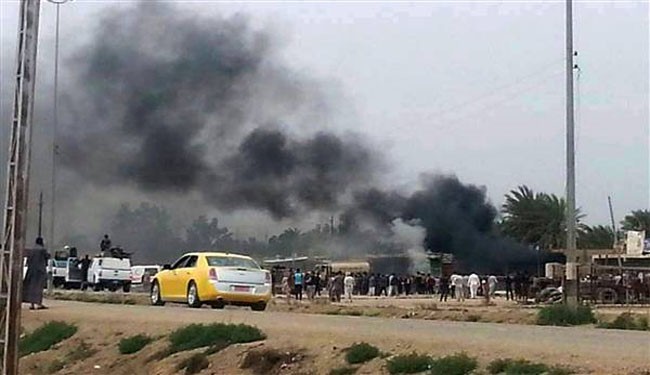 Iraqi security forces have killed 19 militants, amid a surge of violence ahead of parliamentary elections.
In clashes south of Baghdad, as well as in and around the conflict-hit cities of Ramadi and Fallujah to the west, Iraqi police and soldiers killed 19 militants, according to interior ministry spokesman Brigadier General Saad Maan on Monday.
Elsewhere in the country, security and medical officials said, the authorities found the corpses of two men in different neighborhoods of Baghdad, their bodies bearing signs of torture, while a policeman was gunned down north of the capital.
The April 30 polls, Iraq's first since 2010, come as the authorities battle the worst sustained period of bloodletting since 2008, when Iraq was just emerging from a brutal sectarian war that left tens of thousands dead.
Experts and politicians say terrorist groups such as the so-called Islamic State of Iraq and the Levant (ISIL) are coming to Iraq from neighboring Syria and Saudi Arabia to undermine security in the country.
Iraqi officials, including Prime Minister Nuri al-Maliki, have pointed the finger at Riyadh, saying the Saudi regime is funding and arming militants fighting against government forces in western Iraq.