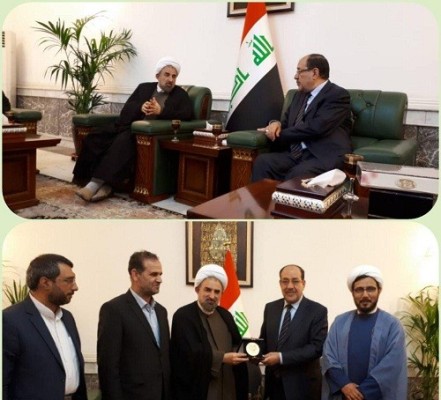 Iraqi senior vice president Nouri al-Maliki admitted Iranian delegation led by Hujjat-ul-Islam Mohammad Hussein Mokhtari, head of Iran's University of Islamic Denominations to praise the major academy as role model for Islamic proximity.

Former Iraqi prime minister announced full support for promotion of the University of Islamic Denominations in his country vowing that the academy to be ranked among the most accredited universities in Iraq.

Iranian cleric referred to the special role of the University of Islamic Denominations in promoting proximity and training activists from across Muslim countries.

He also referred to enthusiasm of different countries to launch the branch of the Iranian academy and stressed the role it can play in a post-Daesh era in Iraq.

Hujjat-ul-Islam Mokhtari met with a number of prominent Iraqi figures to discuss different issues regarding education and world of Islam.