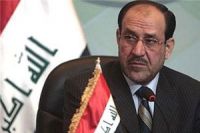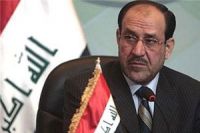 An Iranian diplomat announced Iraq's Vice-President Nouri al-Maliki is due to arrive in Tehran on Sunday to hold talks with high-ranking Iranian officials on the regional developments.
According to Tasnim news agency, Iran's Deputy Foreign Minister for Arab and African Affairs Hossein Amir Abdollahian said on Saturday that Maliki is expected to discuss with Iranian officials "the bilateral ties, Iraq's situation and the regional developments".
Amir Abdollahian noted among the main themes to be discussed during the Arab official's trip is ways to "fight against terrorism and extremism."
Nouri al-Maliki is a former prime minister of Iraq that served for two terms.
In August, Maliki stepped down to make way for new Prime Minister Haidar al-Abadi in an effort to "safeguard the high interests of the country".
The Iraqi President Fouad Massoum on August 11 officially commissioned Abadi, the Shiite coalition's nominee for prime minister, to form a new government.