Iraq
Iraqi villages liberated by army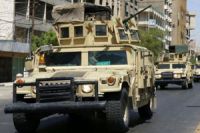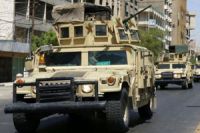 Soldiers of the Iraqi army and volunteer troops have recaptured over a dozen villages by pushing back the ISIL terrorists in the east.
According to Press TV, on Monday, the soldiers launched mop-up operations in the Province of Diyala and managed to drive the terrorists out of 16 villages there.
The army also diffused explosive devices planted by the Takfiris following clashes which killed more than 100 of them.
According to reports, the soldiers captured two dozen vehicles from the ISIL.
The ISIL Takfiri terrorists currently control parts of Syria and Iraq. They have threatened all communities, including Shiites, Sunnis, Kurds, Christians, Izadi Kurds and others, as they continue their atrocities in Iraq.
Senior Iraqi officials have blamed Saudi Arabia, Qatar, and some Persian Gulf Arab states for the growing terrorism in their country.