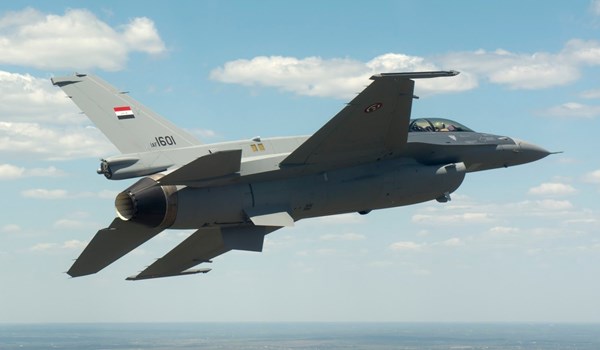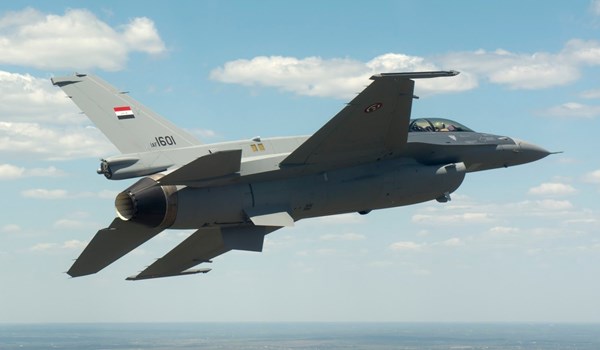 The Iraqi Air Force pounded a key base and a large arms depot of the ISIL terrorists in Eastern Syria near the border, inflicting tens of casualties on the terrorists on Tuesday.
The Joint Operation Command said in a statement that the Iraqi F-16 fighter jets targeted ISIL's bases on Syria's soil at the order of Iraq's General Command of the Armed Forces and under the supervision of the Joint Operation Command.
The statement said that the warplanes bombed an arms and ammunition depot of ISIL-affiliated Fayalq al-Farouq in al-Souseh region in Southeastern Deir Ezzur, adding that the depot contained a large number of missiles and explosives.
It added that a sum of 10 terrorists were killed in the raid.
The statement went on to say that the fighter jets attacked al-Baqouz region in Southeastern Deir Ezzur and bombed a base of Fayalq al-Farouq, destroying different missiles and killing a sum of 30 terrorists at the base.
Relevant reports said earlier today that the Iraqi military forces discovered several food and arms consignments, dropped by the US military helicopters for the ISIL terrorists, at border with Syria.
The consignments included a large volume of weapons, military equipment, canned food and bottles of water and were dropped for the ISIL at Iraq-Syria border region almost a week ago.
Iraqi military forces and provincial officials have released frequent reports on similar cases of the US backup for the ISIL.