Iraq
Middle East
Iraqis Heavily Participate in Parliamentary Elections Amid Security Challenges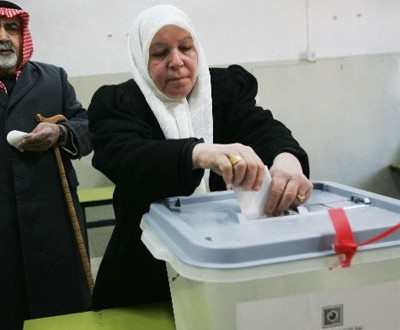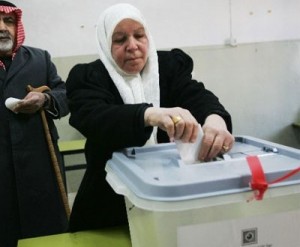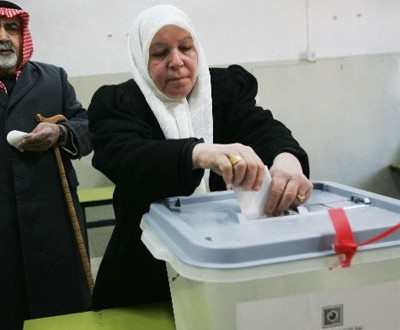 Iraqis started on Wednesday voting in the first parliamentary elections since US troops withdrew, amid security challenges represented by Takfiris who have been for years carrying out suicide and bomb attacks against civilians.
Parliamentary ElectionsVoters began streaming into election centers nationwide from 7:00 am (0400 GMT), with polling due to end at 6:00 pm (1500 GMT), as more than 9,000 candidates compete for 328 seats in parliament.
The run-up to the election has seen Baghdad and other major cities swamped in posters and bunting.
Parties have staged rallies and would-be lawmakers have angrily debated on television.
The threat of car bombs prompted authorities to impose a polling day ban on all vehicle traffic in and around the capital, forcing voters to walk to the polls.
On the streets around the improvised polling station where Kamal al-Din was helped in by staff, the only vehicles belonged to the police or army.
The pensioner said he hoped to see an entirely new government elected to address the multiple problems that have scattered his grandsons cross Austria, Britain, Germany and Sweden.
"I hope that Iraq has a safe future, and that unemployment is tackled, and industry, agriculture and trade return to their original stature, instead of just relying on oil," Kamal al-Din said.
Attacks on polling stations and campaign gatherings in recent days have cast a pall over the vote, and spurred fears that much of the electorate could stay home rather than risk being targeted.
Some political parties expect high turnout, based on the high rate of participation in the elections abroad and by security forces. Elections abroad and by security forces took place earlier on Sunday and Monday.