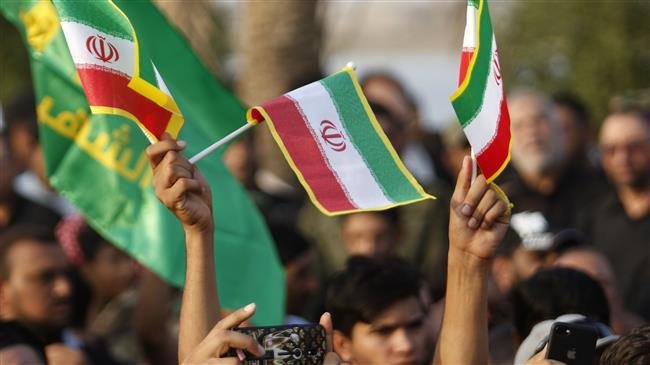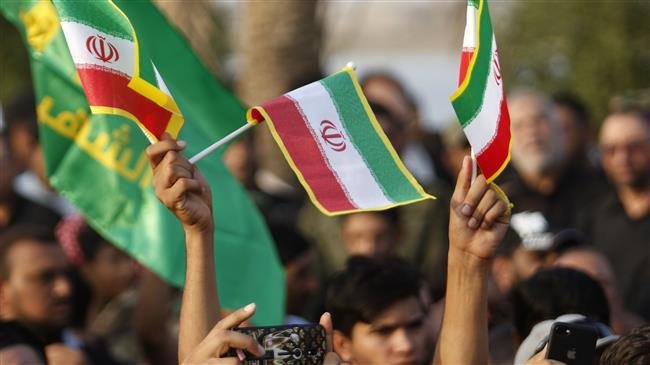 Iraqis from different walks of life have staged a march in the southern city of Basra to condemn a recent attack on Iran's consulate in the city.
Trampling on US and Israeli flags, the Iraqi demonstrators chanted slogans in support of Iran and praised the country's help to the Iraqi military and volunteer forces in the fight against terrorism.
The demonstrators accused Washington of increasingly interfering in the domestic affairs of Iraq and trying to stoke unrest in the Arab country.
The march came a few days after a group of people ransacked Iran's consulate in Basra and set the diplomatic post on fire. The Friday attack drew wide condemnation from Iraqi government officials while some blamed it on certain foreign governments who have been seeking to stoke division in Iraq.
Iran has been a major ally of the Iraqi government in its fight against Daesh since the Takfiri terrorist group ran over parts of the country four years ago. Relying on Tehran's assistance, the Iraqi military and allied Popular Mobilization Units (PMU) have managed to retake many areas from the grip of militants, especially in west and north of Iraq.
The US and some countries in the Middle East, including Saudi Arabia, have been wary of Iran's increasing clout in Iraq as they have mounted pressure on Baghdad to seek the dismantling of the PMU forces because of their links to Iran. The Iraqi government has resisted those pressures.
Iraqi officials blamed the US for recent unrest in Basra, with senior lawmaker Intisar Hassan al-Musawi saying Friday that the presence of the American consulate in the oil-rich city was a threat to Iraq's security.
"The US consulate in Basra poses a threat to the security and sovereignty of the country," said Musawi, adding that the Americans in Basra and "some civil society organizations" were behind the recent ransacking of government offices and Iran's consulate in the city.