Iraq
Iraqis residing in southern Iran go to polls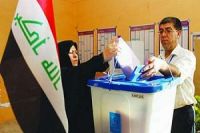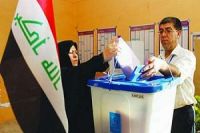 Iraqi nationals living in southern Iranian city of Shoush in Khuzestan Province went to polling stations on Sunday to attend Iraq's parliamentary election, being held in Iran on April 27-28. The election will start in Iraq on April 30.
Governor of Shoush Reza Nejati told IRNA that necessary grounds have been prepared since last week in the city to conduct the voting for a total number of 8,700 Iraqi nationals currently living in the province.
He added some 4,470 people out of the total number of Iraqi nationals living in Khuzestan are eligible to vote in the country's parliamentary election.
The election is being held in three provincial constituencies in Iran including two in the city of Shoush and one in the provincial capital city of Ahvaz.
Iraq's parliamentary election is also being held in other Iranian provinces including Tehran, Isfahan, Ilam, Kermanshah, Kurdestan, West Azarbaijan, Yazad, Qom and Khorassan Razavi.
The election will be also held in 10 world countries.