Iraq
Middle East
Iraq's Islamic Resistance Movement Hashd Downs Drone over Baghdad
Iraq's Popular Mobilization Forces (PMF), also known as Hashd al-Shaabi, announced late Thursday that an unidentified spy drone was shot down over the capital, Baghdad.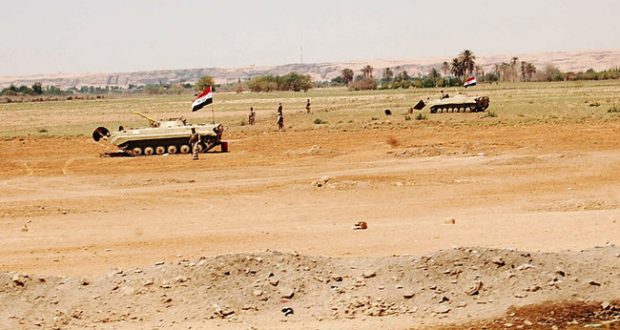 According to a statement by the popular movement, the unmanned aerial vehicle (UAV) was shot down "by the air defenses of the 12th Brigade of Hashd al-Shaabi" while the reconnaissance aircraft was flying over the outskirts of the capital on Thursday evening, the Arabic-language al-Soumariah television network reported citing a statement by the Iraqi volunteer force.
The development came after the group warned Wednesday that foreign aircraft flying over the country would be treated as "hostile".
"We have informed the Joint Operations Command that we will regard any foreign aircraft flying over our headquarters without the knowledge of the Iraqi government as hostile, and will deal with it accordingly," the statement added.
It was issued by second-in-command of the PMF, Abu Mahdi al-Mohandes, who also blamed the US and the Zionist entity for recent explosions at the group's bases in the Arab country.
"We have evidence that shows the US has brought four Israeli drones into Iraq," he said, adding, the Americans "are using the drones to target the PMU and Iraqi bases, rather than targeting the Daesh" terrorist group.
Mohandes also vowed that "from now on we will target any drone flying over our bases."
On Tuesday, a number of powerful blasts rocked a position held by the PMF, next to strategic Balad airbase, which hosts US forces and contractors and is located about 80 kilometers (50 miles) north of Baghdad.