Iran
Iraq
Middle East
Palestine
Iraq's Karbala Hosts International Conference of the Call of Al-Aqsa
Among the various events of Arbaeen, the anniversary of the 40th day of the martyrdom of Imam Hussein (PBUH) and his companions at the Battle of Karbala, was holding an international conference of the Palestinian cause.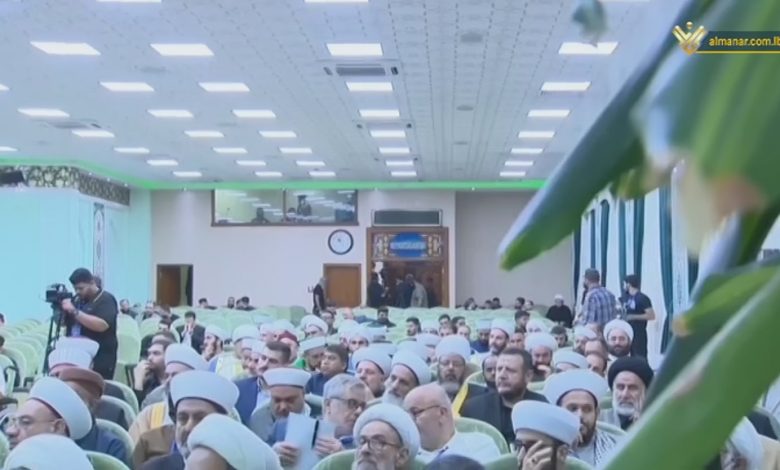 The International Conference of the Call of Al-Aqsa hosted over 200 scholars and gurus from 60 world countries and got inspired by the teachings of Karbala.
Arbaeen of Imam Hussein (PBUH) is the 20th day of Safar in the Hijri Lunar calendar and the anniversary of the 40th day after the Battle of Karbala when Imam Hussein (PBUH) and his companions were martyred on the Day of Ashura, (Muharram 10, 61 AH/October 10, 680).
It is reported that the Captives of the Battle of Karbala came to visit Imam Hussein in Karbala on Safar 20, 61/November 19, 680) on their return from Syria to Medina.
In a hadith from Imam Al-Hasan Al-'Askari (PBUH), ziyarah of Arbaeen is considered among the sings of the faithful.
Procession of Arbaeen is a great march of Shia in Iraq from different parts of the country towards Karbala to pay a visit to the shrine of Imam Hussein.
Millions of people participate in this annual procession. However, pilgrims from abroad were largely barred from entering Iraq for more than a year, even as the country began opening up again and eased travel restrictions brought in to stop the spread of Covid-19.
The conferees highlighted Imam Hussein (P) values based on rebelling against oppression, stressing that defending Al-Aqsa matches with the teachings of Karbala.