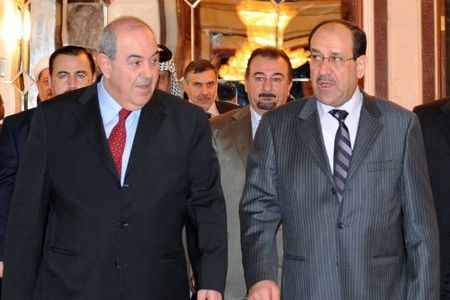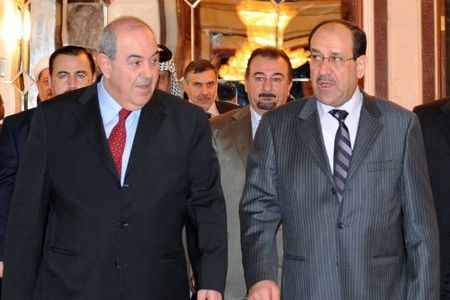 Talks between Iraq's main political rivals break off months after the general polls in March which left the country divided over who should form a new government.
The latest development, yet another blow in the face of war-weary Iraqis, came after election winner and former Premier Iyad Allawi pulled out of the negotiations.
A spokeswoman for Allawi's al-Iraqiya coalition said it halted talks with Prime Minister Nouri al-Maliki's State of Law alliance after the incumbent leader labeled them a "Sunni bloc," in a television interview broadcast on Monday.
"We ceased negotiations with (Maliki's) State of Law," Maysoon al-Damaluji told AFP, stressing that al-Iraqiya is not a Sunni bloc but "a nationalist project."
"We have asked him to apologize. Without an apology, we are not going to negotiate with him anymore," she said.
Allawi's slate won the March 7 election thanks to strong support from the predominantly Sunni regions of western and northern Iraq.
Al-Iraqiya secured with 91 seats in the 325-member Iraqi parliament. Maliki's State of Law ended up second with 89 — but none earned an outright victory to form a ruling coalition.
Experts warn that militants may use the lack of a new government to step up their attacks while official statistics indicate more people dying from violence in July than any month since 2008.