Iraq
Iraq's Maliki: I will never give up my candidacy for a third term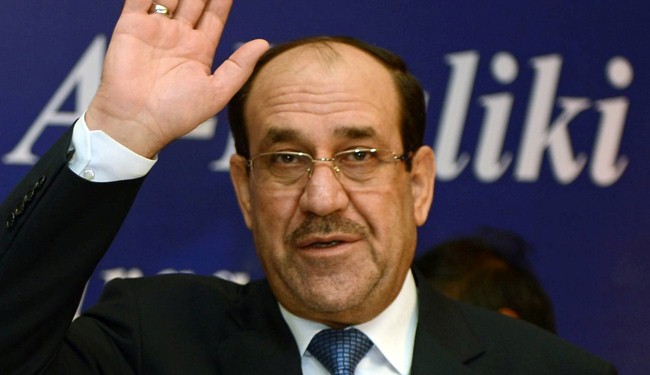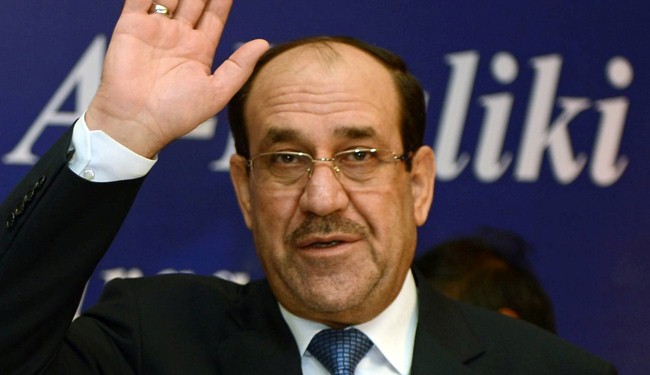 Iraqi Prime Minister Nouri al-Maliki says he will not yield a bid for a third term as premier to support the country and those who voted for him.
Issuing a statement on Friday, Maliki said the position of Iraq's premier is the right of his State of Law Coalition which has gathered most of the parliament's seats.
"I will never give up my candidacy for the post of prime minister," he said.
"I will remain a soldier, defending the interests of Iraq and its people, in the face of the (Takfiri) terrorists and its allies, the Baathists and the Naqshbandi, who are executing a dubious outside agenda."
Violence in Iraq escalated after the militants from the so-called Islamic State of Iraq and Levant took control of Mosul, in a lightning advance on June 10, which was followed by the fall of Tikrit, located 140 kilometers (87 miles) northwest of the capital, Baghdad.
The ISIL Takfiris which was supported by the Baathists and the Naqshbandi militants has vowed to continue its raid towards the capital.
Soldiers of the Iraqi army have been engaged in heavy fighting with the militants in different fronts and have so far been able to push back militants in several areas.
Maliki has said Saudi Arabia and Qatar are responsible for the security crisis and growing terrorism in his country, denouncing the Al Saud regime as a major supporter of global terrorism.