Iraq
Iraq's military requires 3 years to rebuild: Al-Abadi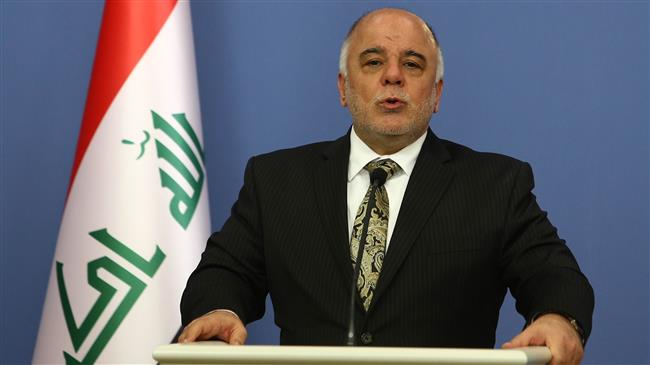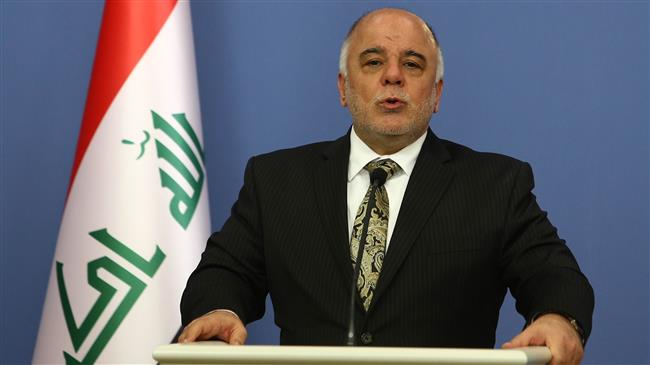 Iraqi Prime Minister Haider al-Abadi has predicted a time span of at least three years to rebuild and restructure the war-torn country's military.
"Restructuring the army could take three years," Abadi said Sunday during his official visit to Cairo to meet several Egyptian officials.
However, he added, that this does not mean that the fighting with the Takfiri ISIL terrorists would take up the same amount of time.
Acknowledging the difficulty of establishing an efficient army while combating the terrorist groups operating in the country, he stated that, "Our aim is to create a balance between both, restructuring the army in a way that will not impact the fighting."
The premier further touched on corruption within the military rank, saying, "The core issue for us is fighting corruption in the military and civil institutions because this will raise the efficiency of our military troops."
On November 12, 2014, al-Abadi dismissed 26 military commanders and retired 10 more in an anti-corruption drive.
The prime minister's military shakeup has been deemed an apparent effort to improve the Iraqi army's performance against the ISIL Takfiri terrorists.
On October 7, 2014, Iraq's top Shia cleric, Ayatollah Ali Sistani, linked corruption in the armed forces to ISIL's capture of large regions in the country.
ISIL launched an offensive in Iraq in June 2014, and took control of the country's second-largest city, Mosul, before sweeping through parts of the country's Sunni Arab heartland.