Iraq
Middle East
Iraq's Muslim Clerics Union: ISIL Back in Diyali with US Support
The Muslim Clerics Union in Diyali in Eastern Iraq warned that the ISIL has returned to the province, adding that the terrorists are using modern weapons supplied by the US.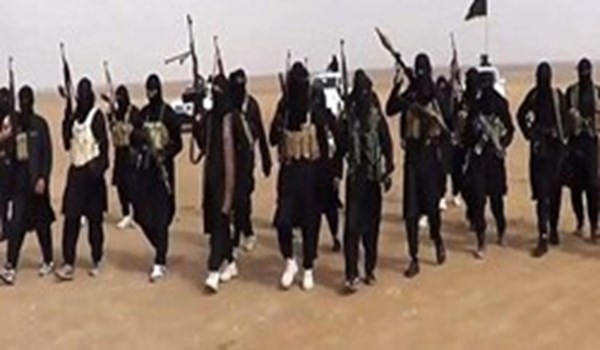 "The ISIL returned to Diyali again and resumed attacks against different regions in the province, killing and wounding several people, including security forces," Jabbar al-Ma'amouri, the head of the Muslim Clerics Union, told the Arabic-language al-Ma'aloumeh news website on Tuesday.
"Had it not been for the US greenlight, the ISIL would not have returned and the most importance evidence of this claim is the type of weapons used by the ISIL," he added.
Al-Ma'amouri said that the ISIL terrorists use modern weapons and night goggles and are receiving smart and intelligence backup to infiltrate different parts of Diyali.
Relevant reports from Diyali province said last week that Hashd al-Shaabi (Iraqi popular forces) thwarted an ISIL plot to occupy the oil wells in the province.
Head of the security committee at Diyali governor-general's office Sadeq al-Hosseini told al-Ma'aloumeh website last Tuesday that Hashd al-Shaabi forces in Naft Khaneh region in Eastern Ba'aqoubah repelled the ISIL plot to occupy the oil wells in the region.
He added that Hashd al-Shaabi adopted the strategy of line of fire in its recent operations to confront the ISIL attacks against the oil-rich region of Naft Khaneh and adjacent areas.
"Hashd al-Shaabi plays a strategic role in establishment of security in Diyali and is in control of an extensive area in the province which sometimes witnesses activities of the remnants of the ISIL terrorists," al-Hosseini said.
Hashd al-Shaabi continues fight against the ISIL while the US fighter jets shrug off targeting the terrorists' hideouts in al-Anbar province in Western Iraq.