Days of Allah
Iran
Middle East
Ramadan
IRGC Aiding 3.5 Million Iranian Families amid Coronavirus Pandemic
The Islamic Revolution Guards Corps (IRGC) has prepared aid packages for 3.5 million Iranian families affected by the outbreak of the novel coronavirus, a spokesman said.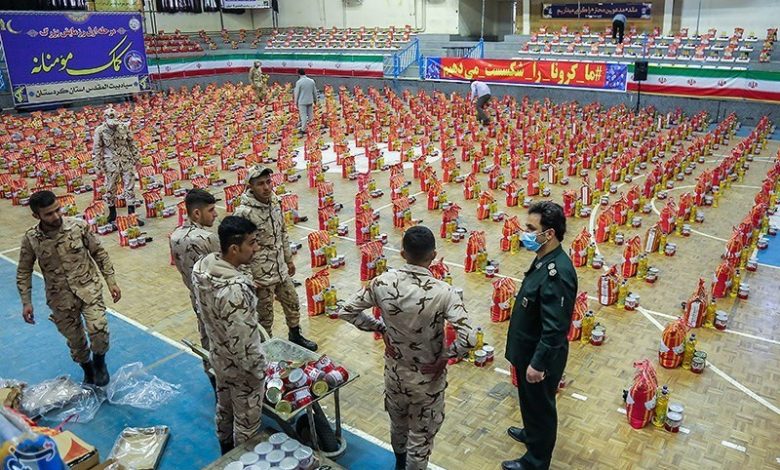 In a radio interview on Monday, IRGC Spokesman General Ramezan Sharif said the IRGC and the Basij forces are constantly contributing to the national campaign against COVID-19.
During the first weeks of outbreak of the coronavirus, the IRGC rushed to help the Health Ministry by providing hospitals and convalescent homes, he noted, adding that the IRGC and the Basij forces later launched countrywide programs to disinfect public places and hospitals.
Following the recent remarks by Leader of the Islamic Revolution Ayatollah Seyed Ali Khamenei about the necessity of helping the needy in the holy month of Ramadan and helping those who have been out of work due to the coronavirus outbreak, the IRGC established the "Imam Hassan (AS) Headquarters" to organize humanitarian aid programs, the spokesman added.
General Sharif said the IRGC has so far prepared livelihood aid packages to 3.5 million families.
He said the second and third stages of the nationwide scheme will be carried out later in the holy month of Ramadan.
In comments on April 14, IRGC Commander Major General Hossein Salami said although the coronavirus outbreak has shut down many businesses in Iran and created difficult conditions for people, the prudent recommendations made by Ayatollah Khamenei for "rapport exercise and the devout help movement" have been welcomed by all organizations and provided an opportunity to assist vulnerable groups and mitigate the impacts of COVID-19 on underprivileged people.