Iran
IRGC begins military drills near Iran's northwest border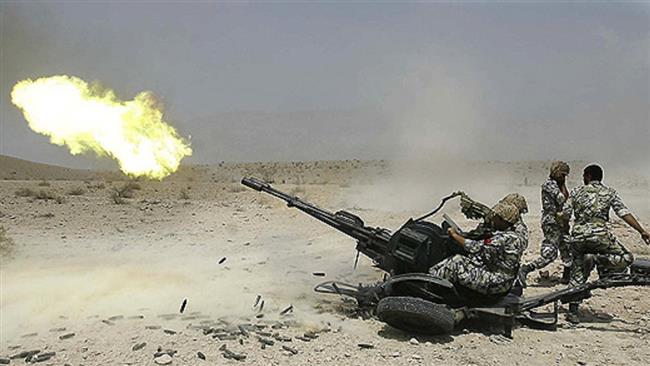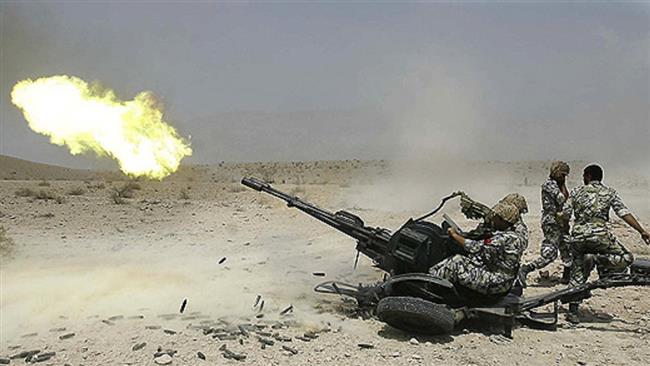 The ground forces of Iran's Islamic Revolution Guards Corps (IRGC) have started heavy artillery fire drills in the country's southwestern area.
The security drills, codenamed Moharram, started out on Sunday, with Brigadier General Hossein Salami, the IRGC's second-in-command, and Brigadier General Mohammad Pakpour, who commands the Corps' ground forces in attendance, Sepah News reported.
The exercises are part of annual events held in Iran to mark the former Iraqi dictator Saddam Hussein's invasion of Iran in 1980 which led to an eight-year war.
The maneuvers, centered in the Oshnavieh border region, will include artillery, armored and airborne units, state broadcaster IRIB reported.
The main part, which is already underway, involves practicing of defensive preparedness by infantry, armored, electronic warfare, and rocket units, as well as the ground-operating squadrons of the IRGC.
The Hamzeh Seyyed al-Shohadah Base of the IRGC ground forces plays the central part in the maneuvers.
The country's southwest has repeatedly witnessed inroads by terrorist and anti-revolutionary elements and hence constitutes a focus of the IRGC's counter-terrorism operations. Clashes with PJAK militant groups based in Iraq are a frequent occurrence in the border area.
New military achievements
Also on Sunday, Iran's Army unveiled three new achievements in the area of artillery fire, named as Heydar 7, 41, and 44 Projects, in the presence of Brigadier General Kioumars Heydari, the commander of the Army's ground forces.
Heydar 7 comprises an eight-wheel drive vehicle, equipped with a new turret and a 23-millimeter gun.
Heydar 41 features a 122-millimeter howitzer, fitted with an automatic magazine loader, shorter combat readiness process, and remote activation capability.
Heydar 44 has witnessed a 122-millimeter rocket launcher system being made smart and automated, resulting in sped-up and more precise fire, as well as its becoming interconnected with frontline surveillance drones, suitable for installment on all artillery systems.