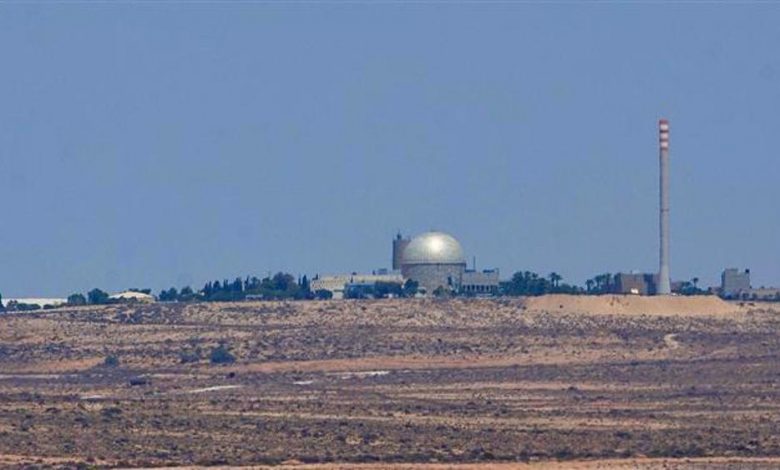 Chief Commander of Iran's Islamic Revolution Guards Corps (IRGC) Major General Hossein Salami warns that the evil acts of the Israeli regime will backfire on it and draw the regime closer to collapse.
In an interview with Lebanon's Arabic-language al-Mayadeen television news network published on Monday, Salami added that the acts of mischief by the Tel Aviv regime in the region would expose it to real threats in the future, particularly that the time is ripe for the regime's collapse.
The Islamic Republic will respond to any act of mischief by Israel at the same level or stronger, the top Iranian commander said.
Referring to some events that took place inside the occupied territories over the past few days, Salami emphasized that Israel's evil deeds did not go unanswered, expressing confidence that such events may be repeated and intensify in the future.
Early on Thursday, a Syrian surface-to-air missile landed near Israel's top-secret Dimona nuclear reactor site in the southern part of the Israeli-occupied territories, triggering warning sirens in the Negev Desert.
The Israel army failed in its attempt to intercept the missile using its air defense systems, according to the Jerusalem Post daily newspaper.
The Israeli military said that in response to the launch, it attacked several missile batteries on neighboring Syria.
Syria's official news agency SANA said its air defenses intercepted the Israeli attack in the Damascus suburbs.
"Air defenses intercepted the rockets and downed most of them," the agency said.
Israel has tightly withheld information about its nuclear weapons program, but the regime is estimated to be keeping at least 90 nuclear warheads in its arsenal, according to the non-profit organization Federation of American Scientists (FAS).
The warheads, FAS said, had been produced from plutonium obtained at the Dimona facility's heavy water reactor.
Dimona, which is widely believed to be key to Israel's nuclear arms manufacturing program, was built with covert assistance from the French government and activated sometime between 1962–1964, according to reports.
Israel has acknowledged the existence of the Dimona nuclear reactor, but neither confirms nor denies the purpose of the nukes manufacturing facility.
Turning a deaf ear to international calls for nuclear transparency, the Tel Aviv regime has so far refused, with the US' invariable support, to join the Non-Proliferation Treaty (NPT) that is aimed at preventing the spread of nuclear weapons.
This comes as Israel has routinely carried out raids in Syria over the past years since the foreign-backed militancy in the Arab country. While the Israeli military has carried out hundreds of strikes in Syria, it has rarely publicly acknowledged them.
Meanwhile, Iran has also warned that it will retaliate for a recent Israeli act of sabotage against its Natanz nuclear facility, during which the power was cut across the facility. The incident, however, did not lead to any casualties, damage or complications.