Iran
Middle East
IRGC Commander: 8 Terrorist Teams Disbanded in Iran in 1 Month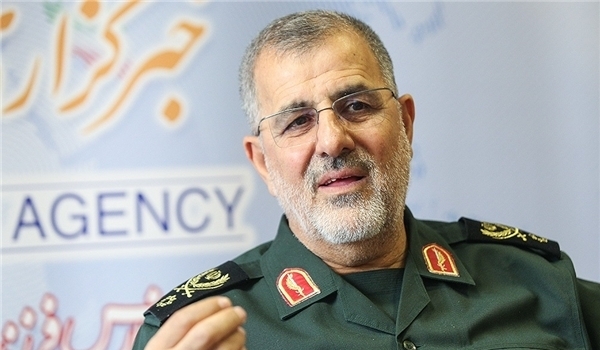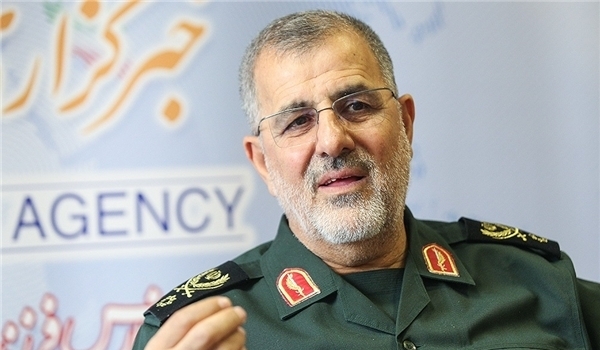 Commander of the Islamic Revolution Guards Corps (IRGC) Ground Force Brigadier General Mohammad Pakpour announced that his forces have dismantled 8 terrorist teams which aimed to conduct sabotage acts inside Iran.
"During the past year, the IRGC Ground Force units have done over 20 intel and combat operations against the conventional anti-revolutionary terrorist grouplets and the Kurdistan Workers' Party (PKK) (terrorist group) in Northwestern Iran that intended to carry out anti-security measures to infiltrate the borders," General Pakpour said, addressing the IRGC commanders in the Northeastern city of Mashhad on Wednesday.
He added that 5 of the mentioned terrorist teams were dismantled in the past one month, noting, "Also, in the past few weeks, three terrorist teams were monitored and targeted by the vigilant and prepared IRGC Ground Force units in the Southeastern borders of the country before carrying out any acts and were disbanded."
His remarks came after the IRGC Ground Force engaged in clashes with a terrorist team in the Southeastern province of Sistan and Balouchestan (near Pakistani borders) last month, killing and wounding several terrorists.
The IRGC Ground Force's Quds base announced in a statement that a terrorist team affiliated to Takfiri groups planned to cross the Iranian borders at Tahlab region of Mirjaveh in Sistan and Balouchestan province to conduct terrorist and sabotage acts inside Iran, but failed and was forced to flee after sustaining several casualties.
"Three terrorists were killed, a number of others were wounded and the remnants were forced to flee to regions in Pakistan during the clashes and exchange of fire between the IRGC Ground Force's Quds base troops and the terrorists," it added.
The statement also said that two of the local Basiji (voluntary) forces and one of the Quds base forces were martyred during clashes with the terrorists.
The statement reiterated the Iranian security forces' high preparedness to firmly confront any move by the enemies and terrorist groups.