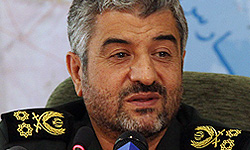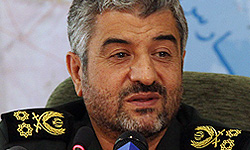 Commander of the Islamic Revolution Guards Corps Major General Mohammad Ali Jafari, whose forces were in charge of the security of the recent Non-Aligned Movement summit in Tehran, rejected reports on the attempted assassination of Indian Prime Minister Manmohan Singh during the summit.
"It has not yet been proved if the suspect intended to assassinate the Indian prime minister," Jafari told a press conference in Tehran on Sunday.
"A person attempted to drive his car close to the convoy of the Indian officials" and go through the cars, he explained, and added, "The person was carrying a cold weapon but he has not yet confessed to any ill intention and therefore the issue is not definite yet."
"The person has stated that he was in a hurry and wanted to overtake the convoy," Jafari said.
The 16th NAM summit was held in Tehran from August 26 to 31.
Some 51 countries sent their high-ranking leaders to the 16th heads-of-state summit of the NAM, while over 150 delegations from the world countries and bodies attended the other meetings of the bloc in Tehran.
NAM, which is comprised of some 120 member and 17 observer states, is an international organization of states considering themselves not formally aligned with or against any major power bloc. NAM is the largest grouping of countries outside of the United Nations.
During the 6 days of holding the conference, the Iranian officials held meetings with the heads of states and important leaders of different countries attending the conference on different regional and international issues as well as the bilateral relations.
The world leaders attending the conference appreciated the Iranian authorities for maintain high security during the 6-day summit in Tehran.