Iran
Technology
IRGC Commander: Iran Able to Manufacture High-Standard Modern Arms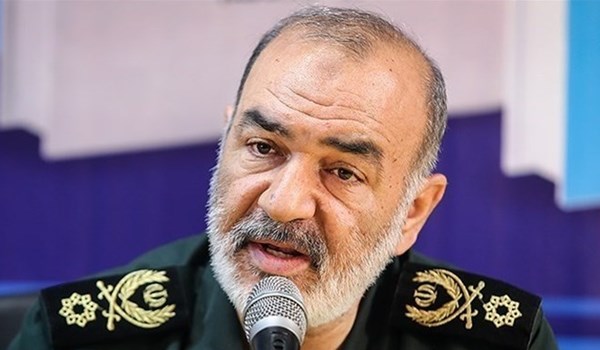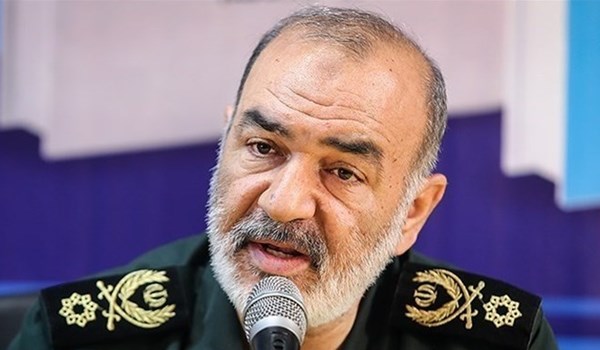 Lieutenant Commander of the Islamic Revolution Guards Corps (IRGC) Brigadier General Hossein Salami underlined Iran's capability to produce different types of weapons based on international standards.
"Today, there is no weapon that cannot be produced domestically at the best international quality rate," General Salami said, addressing a ceremony in the Southeastern province of Sistan and Balouchestan on Saturday.
Elsewhere, he underlined enemies' weaknesses and failures in the confrontation against the resistance front, and said, "The Zionists planned to occupy territories from the Mediterranean to the Euphrates but Hezbollah did not allow their dreams to come true."
General Salami said that the Zionists who intended to take control of Syria are now hearing the voices of Iranian, Afghan, Iraqi, Lebanese and Pakistani resistance forces at their borders, meaning that an international force has been formed to annihilate the arrogant powers.
In relevant remarks last August, Iranian Deputy Defense Minister for Coordination Affairs Brigadier General Alireza Tamizi underlined the country's capability to build the best state-of-the-art weapons and military equipment.
"We don't have any problem in manufacturing the best state-of-the-art weapons in the world in a way that the modern weapons that we have built can rival with their best foreign counterparts," General Tamizi said.
He added that Iran plans to replace its old arms that have been used by the country's Armed Forces in the past years with modern weapons.
Also, last July, Iranian President Hassan Rouhani stressed the country's high defense power, and said his government had boosted production of home-made weapons to a large degree.
"Major tasks have been carried out to equip the military forces with strategic weapons," President Rouhani said, addressing a forum in Tehran.
"As the defense minister has announced, the strategic weapons manufactured during the eleventh government (President Rouhani's first 4-year tenure) are 80% of arms produced before," he added.