Iran
IRGC Commander: Iran among First 5 States in Missile, Drone Technology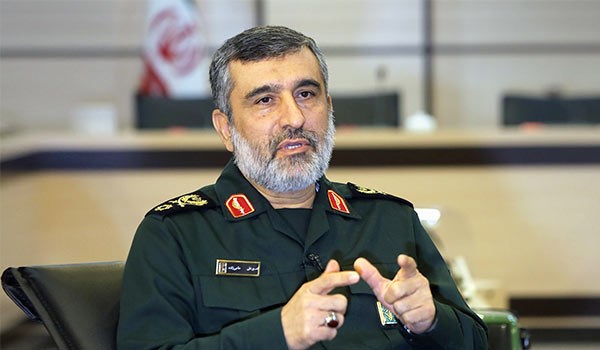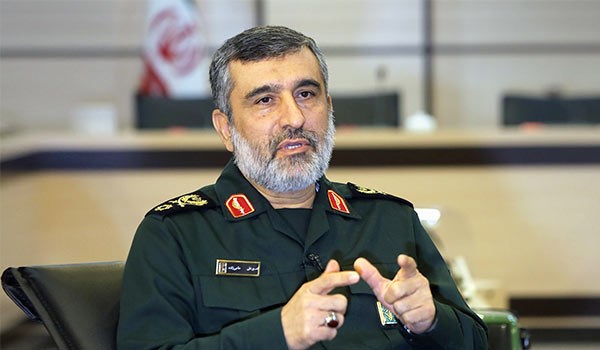 Iran stands among the world's top five states in developing missile and drone technologies, Commander of the Islamic Revolution Guards Corps (IRGC) Aerospace Force Brigadier General Amir Ali Hajizadeh said on Wednesday.
"Fortunately, today we are among the first five countries in the fields of air defense, radar, smart bombs and drones and we are among the first ten world states in other related areas," General Hajizadeh told reporters in Tehran on Wednesday.
"This path should continue and we should use the capabilities of the Iranian youth in areas that we are facing problems," he added.
General Hajizadeh warned that the western states, the reactionary Arab countries in the region, Israel and certain European states have grown united to confront Iran's defense power, but to no avail.
In relevant remarks on Tuesday, Advisor to the Supreme Leader's Representative at the IRGC Yadollah Javani underlined that the western embargoes will not dissuade Iran from continued progress in its defense and missile program.
"The westerners imagine that the same way that the sanctions and pressures made Iran come to the negotiating table over its nuclear issue, the country will negotiate on its missile program too, but it is a miscalculation," Javani said.
"They (the West) want to take the power of defense from the Iranian nation. The Iranian nation should be able to defend itself and today, one of the important tools for this defense is missile and missile power," he added.
Javani underscored that Iran is developing its missile power as a deterrent to prevent war, adding, "Missile talks mean inching closer to war."