Iran
IRGC Commander: Iran Continues Decisive Backup for Iraq in War on ISIL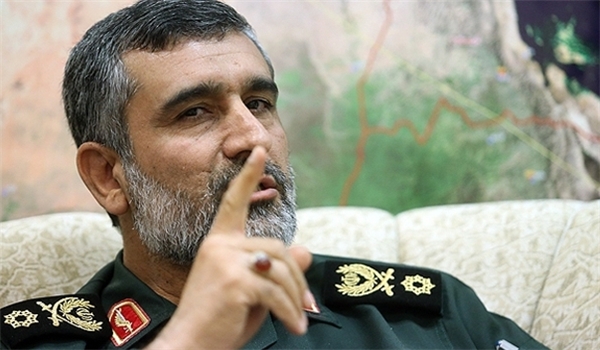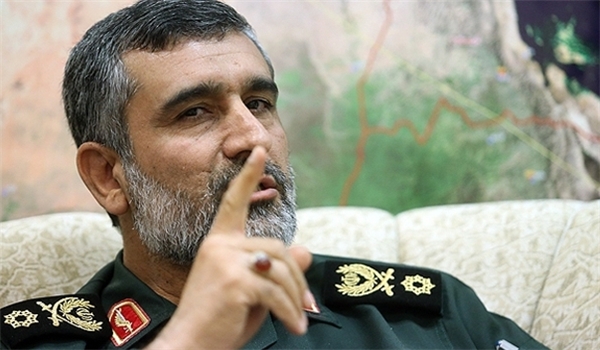 Commander of the Islamic Revolution Guards Corps (IRGC) Aerospace Force Brigadier General Amir Ali Hajizadeh underlined that Tehran will continue its support and assistance to Iraq in the war against the ISIL terrorist group.
"The IRGC has rushed to help the Iraqi nation, government and army since the very first days of the Takfiri ISIL terrorists' aggression against the country," Hajizadeh said in a meeting with Iraqi Air Force Commander Lieutenant General Anwar Hamad Ameen Ahmed in Tehran on Tuesday.
"In this period, the IRGC Air Force has accompanied the Iraqi brothers through providing advice and technical assistance," he added.
"The result of these interactions will certainly influence the battle fronts against ISIL seriously and the Iraqi air force will be strengthened more than before," Hajizadeh said.
Ameen Ahmad, for his part, appreciated Iran's vital supports for his country, and said Iran now has the lead in his country's fight against ISIL.
"I should acknowledge that now no one in Iraq disagrees with the fact that the Islamic Republic of Iran is playing the leading role in the war on terrorists," he said.
In relevant remarks on Saturday, raqi Interior Minister Mohammed Salem al-Ghabban appreciated Tehran for its military aids and support for Baghdad in its fight against terrorist groups, specially the ISIL.
"In fighting terrorism, we need to use the experiences of Iran's interior ministry and the Islamic Republic of Iran," Ghabban told a press conference after meeting his Iranian counterpart Abdolreza Rahmani Fazli in Tehran.
He underlined the importance of campaign against the ISIL terrorist group, and said, "It is true that Iran is not a member of the (US-led) anti-ISIL coalition, but we welcome any assistance by Iran since the ISIL was a big danger to our government and we appreciate Iran for its efforts and for providing us with anything we needed."
"Iraq needs weapons, munitions and training and Iran can help a lot and we hope that cooperation between the two countries will increase," Rahmani Fazli said.