Iran
IRGC Commander: Iran Plans to Unveil New Warship This Year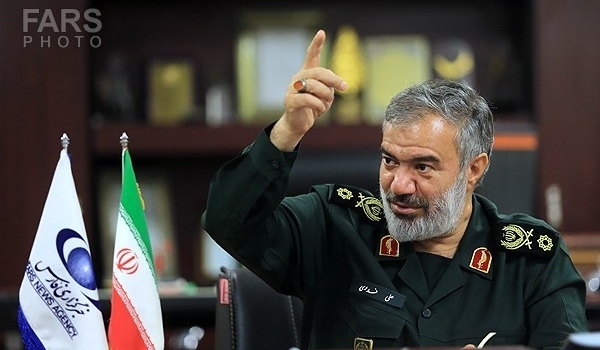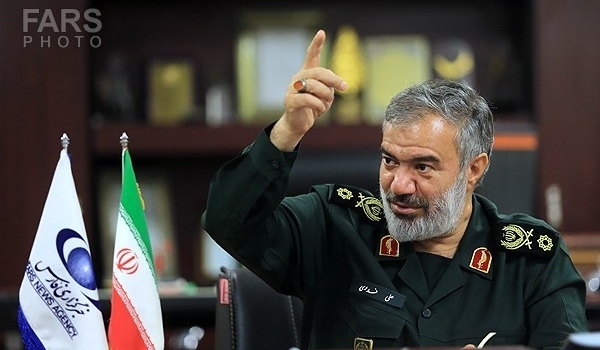 Commander of the Islamic Revolution Guards Corps (IRGC) Navy Rear Admiral Ali Fadavi said Iran will unveil a new warship this year, adding that another Jamaran-class destroyer will also be delivered to the Navy.
"This year, another Jamaran-class destroyer will be supplied to the Navy," Fadavi told FNA on Friday, adding that a new warship will be unveiled in the current Iranian year (which started on March 21).
"Our routine in developing vessels is building hundreds of new vessels which are launched every year," he said.
Fadavi said all parts needed for building vessels are manufactured and supplied domestically and by Iranian experts. "The vessel-building cycle is almost fully domestic," Fadavi said.
Elsewhere, he underlined that the IRGC Navy is directly responsible for protecting the security of the Strait of Hormuz in the Persian Gulf, while the Army's naval force is responsible for safeguarding the Sea of Oman and the safe passage of Iranian vessels in free waters.
In March 2013, Iranian Navy Commander Rear Admiral Habibollah Sayyari said the country has started construction of several Jamaran destroyers to further boost its naval power.
"In a bid to increase the Navy's level of preparedness, more Jamaran (class) destroyers are under construction," Sayyari told FNA in Iran's Southwestern port city of Mahshahr.
Iranian defense ministry officials had said earlier that the third generation of the home-made vessel, Jamaran-3 destroyer, will come into operation by the end of the current Iranian year (March 21, 2013 – March 20, 2014).
Iran's first home-made destroyer, Jamaran, was launched in late February 2010. The Mowdge Class vessel has a displacement of around 14,000 tons and is equipped with modern radars and electronic warfare capabilities and is armed with a variety of anti-ship, surface-to-surface and surface-to-air missiles.