Iran
IRGC Commander: Iran Prevents Expansion of Zionist Regime in Region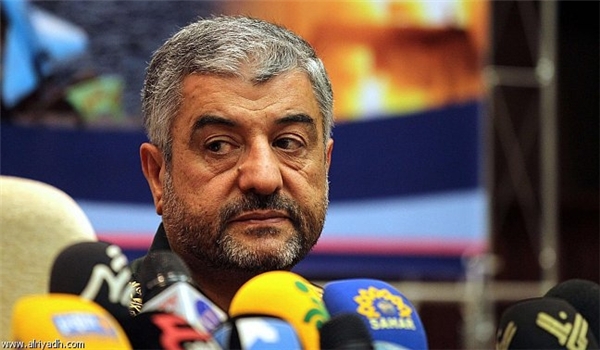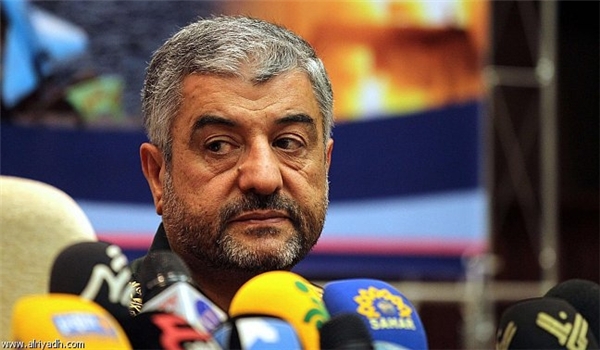 Commander of the Islamic Revolution Guards Corps (IRGC) Major General Mohammad Ali Jafari underlined Iran's clout as a regional power, and said Tehran stands firm as a stumbling block in the way of the Israeli regime's expansion.
"Now the Islamic Iran doesn't allow the Zionist regime's expansion in the region and it is considered as the opposite point of the Zionist regime," Jafari said, addressing people in the Central province of Isfahan on Tuesday.
Noting that the enemies have failed in their numerous plots to deviate the Islamic Revolution from its righteous path, he said now the Revolution has turned into the world's spiritual superpower.
"Exporting the Islamic Revolution to the world, the country's full and sustainable security and its pride and honor are the achievements gained as a result of the blood of our martyrs," Jafari said.
Iran is now known as to be spearheading the resistance front against Israel. Iran is known to be the main supporter of Palestinian resistance groups and the Hezbollah Movement in Lebanon.
Leader of Islamic Ummah Imam Seyed Ali Khamenei said last year that the country has played a key and outstanding role in helping Hezbollah and Palestinian groups in their wars with Israel.
In relevant remarks on Wednesday, a senior aide to the Supreme Leader underlined that all Muslim states were pursuing the common objective of confronting and defeating Israel, and said the Zionist regime's security was being threatened now.
Addressing a gathering in Mashhad, Northeastern Iran, Deputy Chief of Staff of the Supreme Leader's Office for Relations and International Affairs Mohsen Qomi pointed to the ongoing regional crises, and said, "Confronting Israel is the common goal of all Muslim countries."
He reiterated that Israel's security is now at risk, and said, "We should imagine a world where there will be no US, Israel, Wahhabism and the Islamic State of Iraq and the Levant (ISIL) and we should make use of the youth's potentials to this end."