Iran
IRGC Commander: Iran to Opt for Other Ways If Diplomacy Fails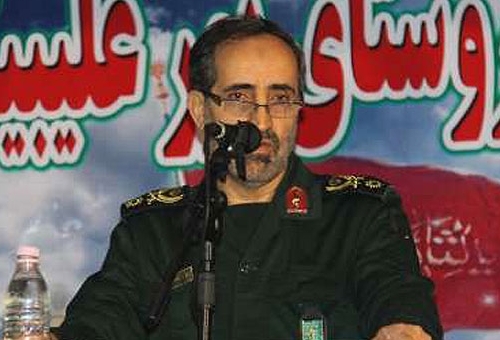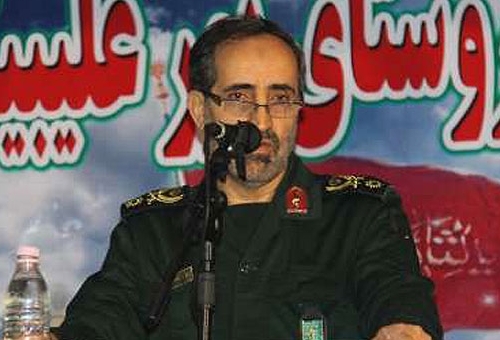 A senior commander of the Islamic Revolution Guards Corps (IRGC) warned that Iran will resort to other ways and means to end its standoff with the western powers if current diplomatic efforts fail to yield results, implying that failure of the negotiations between Iran and the world powers would lead to an imminent war.
"If diplomatic talks fail to succeed, there will be other ways for confronting the enemies, and we will fight them again to the last drop of our blood," IRGC Lieutenant Commander for Operations Brigadier General Ali Shadmani said in the Western city of Hamedan on Wednesday.
Elsewhere, he warned of enemies' soft war against Iran, and said, "Today a massive cultural onslaught has been launched against our country and we should rise to confront the enemies."
His remarks came as Washington officials have been making increasing provocative remarks against Iran in recent days. US Secretary of State John Kerry said in an interview in Geneva in January that the military option was still on the table if Iran did not live up to its nuclear commitments under the Geneva deal.
In response, a large number of Iranian officials have warned of the dire repercussions of such remarks by Washington officials. Lieutenant Commander of the IRGC Brigadier General Hossein Salami warned that the slightest military move by the US will be reciprocated by Iran's harshest response, underlining that Iran's reaction would "recognize no boundary".
On November 24, Iran and the world powers, including the US, sealed a six-month Joint Plan of Action to lay the groundwork for the full resolution of the West's decade-old dispute with Iran over its nuclear energy program. In exchange for Tehran's confidence-building bid to limit certain aspects of its nuclear activities, the Sextet of world powers agreed to lift some of the existing sanctions against Tehran and continue talks with the country to settle all problems between the two sides.
After Iran and the world powers struck a deal in November, the US Treasury Department imposed fresh sanctions against companies and individuals for their business links with Iran.
The US Treasury Department said on Thursday that the targeted entities operated in Turkey, Spain, Germany, Georgia, Afghanistan, Iran, Liechtenstein and the United Arab Emirates.