Iran
Middle East
IRGC Commander Warns Enemies of Painful Response to Any Aggression against Iran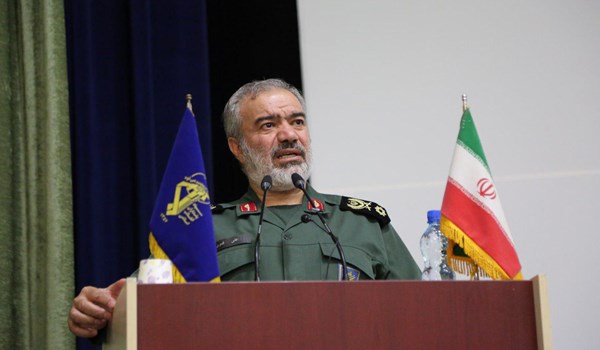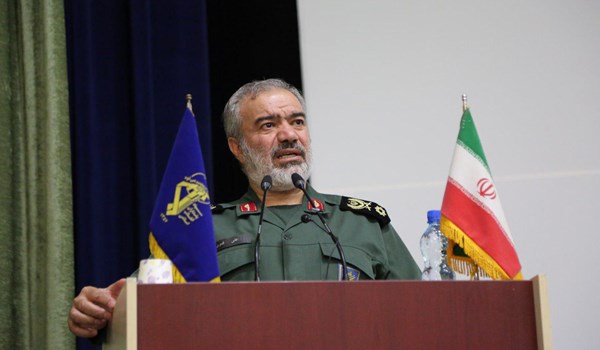 Islamic Revolution Guards Corps (IRGC) Deputy Commander for Coordination Rear Admiral Ali Fadavi underlined Iran's power to give a crushing response to any threat, warning enemies to beware of Iran's lethal response to any aggression.
"We declare with much pride that if enemies make a military move, they will be inflicted with more harms and damage," General Fadavi said, addressing a forum in the Central province of Isfahan on Friday night.
He stressed that enemies fear Iran's power and capabilities, and said, "The former US defense secretary has said that they are after creating a different military power which has (enough) regional and trans-regional deterrence power against Iran."
General Fadavi said that Iran has now lived through the defensive and deterrence levels and is capable of giving a crushing response to any threats.
In relevant remarks in September General Fadavi underlined the high importance of Iran's missile program for its security.
"Today, missiles have turned into a component of power in the Islamic Republic of Iran. Of course, it is a component that the enemy is informed of, but there are many other components of the Islamic Republic's power that they are not aware of at all," he added.
He downplayed the European countries' attempts to hinder Iran's missile advances, and said, "They just obey the US with no authority and principally, they are not important."
Also, earlier this month, Defense Minister Brigadier General Amir Hatami reiterated that Iran has had great achievements in its missile program, and said, "We provide what is needed for defense and we don't have competition with anybody."
The Iranian Defense Minister noted that Iran had improved the quality and accuracy of its missiles accordingly to hit any target which undermines the security of the country.