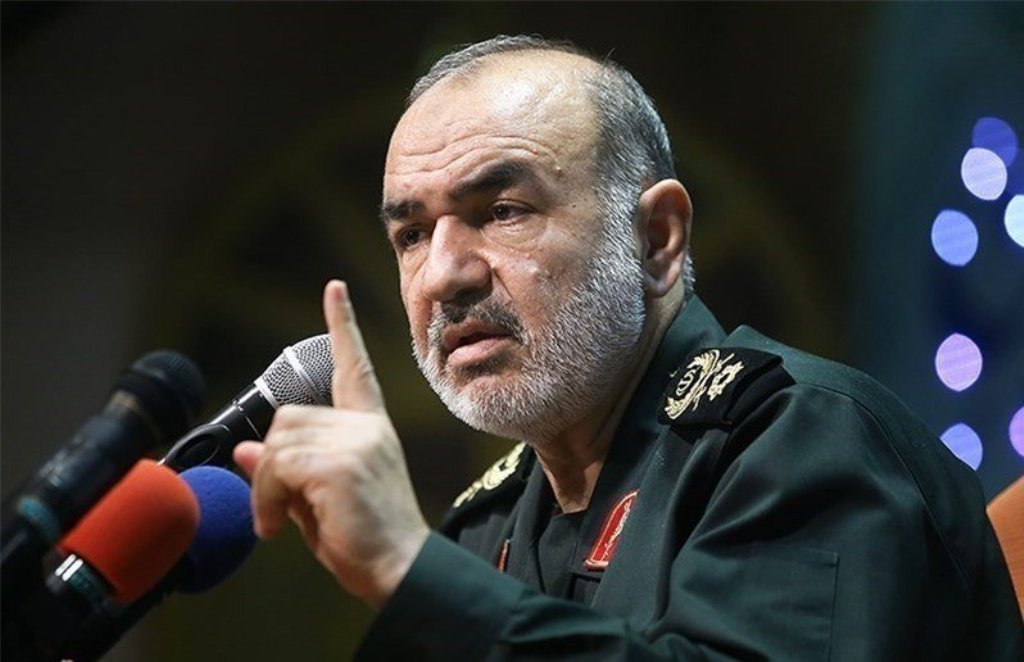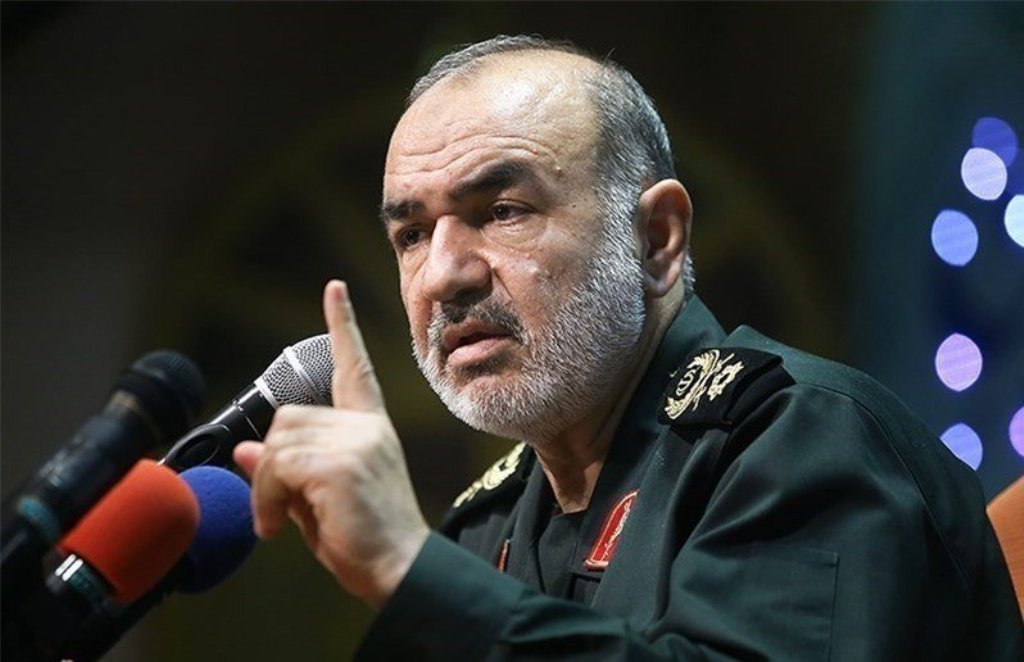 Deputy Commander of the Islamic Repblic Guards (IRGC) Hossein Salami warned Israel that any new military confrontation of the Zionist regime will end in its destruction.
The IRGC deputy commander made the remarks in a pre-sermon speech at Friday congregational prayers in Tehran.
'I have a very clear advice for the Zionists and that is we know you very well and that we are quite aware you are very vulnerable. You have neither strategic depth nor backing. You are the size of our Beit-ul Moqaddas military operation (launched during the eight-year-long Iran-Iraq war). Every inch of the occupied lands will be target of cross-fire from north and west. This will be something new for you,' he said.
The Zionists should not assume that their new struggle against the Resistance will be similar to previous battles. Any new confrontation will be different from the previous ones such as the 2008, 33-day or 51- day wars, he warned.
'Any military confrontation will result in the annihilation of the Zionist regime,' he said, adding, 'The only option is to throw you into the sea,' he said.
An attack by the Resistance front on the Zionists will be so quick that there will remain no room for the US to show timely reaction, Salami underlined.
Addressing the Zionist regime, Salami said, 'Never trust your air bases as they are within reach and will be destroyed immediately. You should not pin hopes on the US, France and Britain because they will reach when you are gone just like the late arrival of an ambulance for a dead body. Therefore, it will be advisable for you to mind your deeds and avoid miscalculations.'
The US, Britain and Saudi regime should bear in their minds that the Iranian people have not changed and are still committed to their revolutionary aspirations and are ready to defend their Islamic system vigorously, he said.
The Islamic Republic of Iran is stronger than ever and they (enemies) should not assume that it has become weak, he said, adding that Islamic Iran is very powerful in terms of defense, economy, social affairs, politics, and regional influence.
Britain and France should mind their ailing economies and Saudi Arabia had better take care of the 35 percent of its population who are living under poverty line, he said.