Iran
IRGC Deputy Commander: Changed Policy of ISIL Supporters Result of Iran's Regional Clout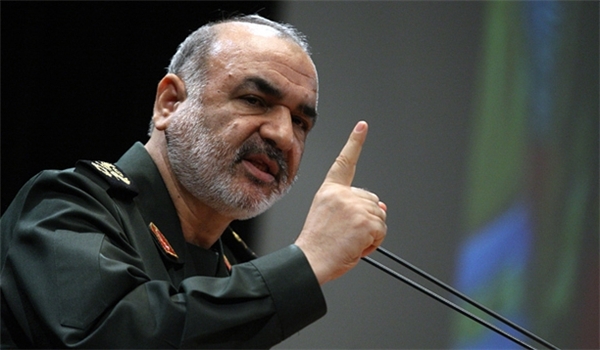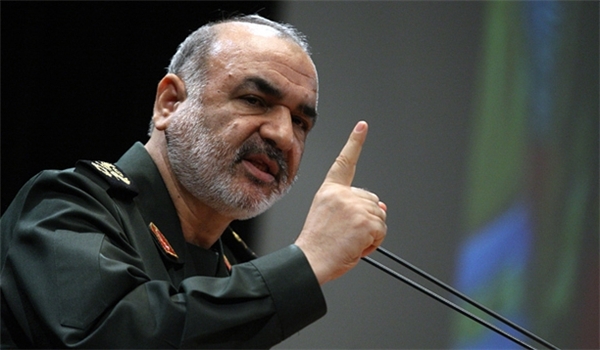 Lieutenant Commander of the Islamic Revolution Guards Corps (IRGC) Brigadier General Hossein Salami said Iran's influence and power in the region has made the sponsors of the Islamic State of Iraq and the Levant make a U-turn in their policy of support for the terrorist group and create a coalition against the ISIL.
"The U-turn made by the supporters of the ISIL and al-Qaeda terrorist groups is the result of the Islamic Republic of Iran's regional clout," Salami said in the Northeastern city of Bojnourd on Saturday.
Stressing that enemies have failed in their plots against Syria, he said, "Today the Islamic Iran has taken the US policy hostage and they (the US and its regional allies) have been forced to act against these groups contrary to their previous supports."
"Today, the US political failure in the region is due to the existence of the Supreme Leader of the Islamic Revolution (Ayatollah Seyed Ali Khamenei), the presence of the Iranian nation and awareness of the regional Muslim nations," Salami said.
In relevant remarks last month, a senior advisor to the Iranian Supreme Leader underlined that the country had widened its influence and undermined the US dominance over the region.
"The Islamic Republic of Iran has put under question the US dominance and its being as a superpower in the region through its belief and its resistant and resolved people," Major General Mohammad Salimi, a former Army commander, said.
Stressing that Iran plays an influential and decisive role in the region, he said the veteran US politicians have warned the country's officials that they shouldn't be fearful of what they allege to be Iran's military nuclear program, but should fear its growing influence and clout in the region.
Also in May, a senior Iranian commander underlined Iran's high geopolitical and regional importance and influence, and described it as the root cause of enemy threats to the country.
"Geopolitically speaking, the Islamic Republic of Iran's weight is heavier in the region than that of Egypt and Turkey," Commander of the Navy's Specialized Trainings in the Northern city of Rasht Rear Admiral Touraj Hassani Moqaddam said.
Stressing that Iran was considered as a global power, he said, "The (western) enemies threaten us today due to this very might and power of the Islamic Republic."
Hassani Moqaddam also underscored that the Islamic Republic of Iran's Armed Forces enjoy the highest level of deterrence.