Iran
IRGC foils terror attack on Iran's NW border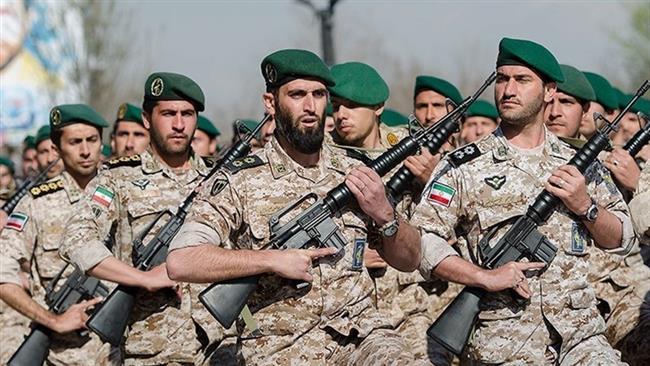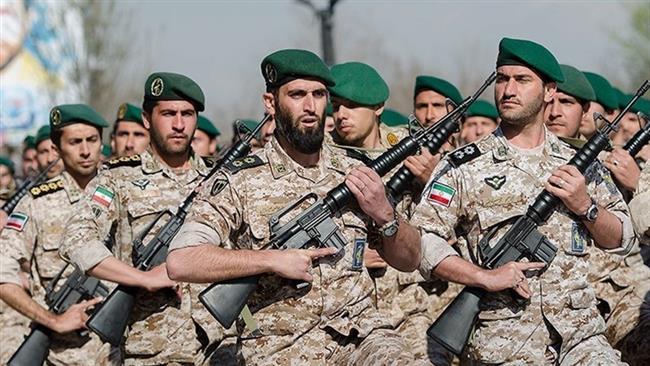 Iran's Islamic Revolution Guards Corps (IRGC) has thwarted a terror attack on the country's northwestern border, killing four terrorists and injuring three others in the operation.
Servicemen with the Hamza Sayyid al-Shuhada' Base of the Corps' Ground Forces engaged the terrorists on the borderline on Thursday as they were about to stage the attack, Iran's Fars News Agency reported, citing a statement by the base's public relations service.
The base described the gang as linked with "the global arrogance," and enlisted by foreign spy services.
One more terrorist was nabbed, one serviceman, named as Yaseen Qanbari, martyred, and another one injured during the "heavy confrontation."
The remaining terrorists fled to the other side of the border after failing to stage the operation.
The statement concluded, "The sons of the Iranian nation [serving] in the Corps' Ground Forces and other military, intelligence, and security organizations will not allow muscle flexing by the infantrymen of arrogant powers and reactionary regional parties, and will decisively confront any measure that could pose threat to the Islamic homeland's security and calm."
In April, 11 Iranian border guards lost their lives and three others sustained injuries in an attack near the border town of Mirjaveh. The Pakistan-based so-called Jaish ul-Adl terror group claimed responsibility for the attack.
The assailants fled back to Pakistan, prompting Iran to warn that it reserved the right to hit them where they were if Islamabad did not take action.
Also on Thursday, the Ground Forces' Commander, Brigadier General Mohammad Pakpour said Iran's fight against terrorists was not limited to evicting them from the country's borders and stretched far beyond.
On June 7, gunmen mounted assaults on Iran's Parliament and the Mausoleum of late Founder of the Islamic Republic Imam Khomeini, leaving 18 people dead and over 50 others wounded. Both attacks were claimed by the Daesh Takfiri terrorist group.
The IRGC responded with a missile strike, which pummeled Daesh positions in Syria's eastern Dayr al-Zawr Province, killing more than 170 Takfiri elements and inflicting heavy damage to their weaponry and communication systems.