Iran
Middle East
IRGC Ground Force possesses 'devastating' offensive, defensive power: Gen. Salami
The commander of Iran's Islamic Revolution Guards Corps (IRGC) says the offensive and defensive power of the IRGC's Ground Force will be "devastating" if used in combination.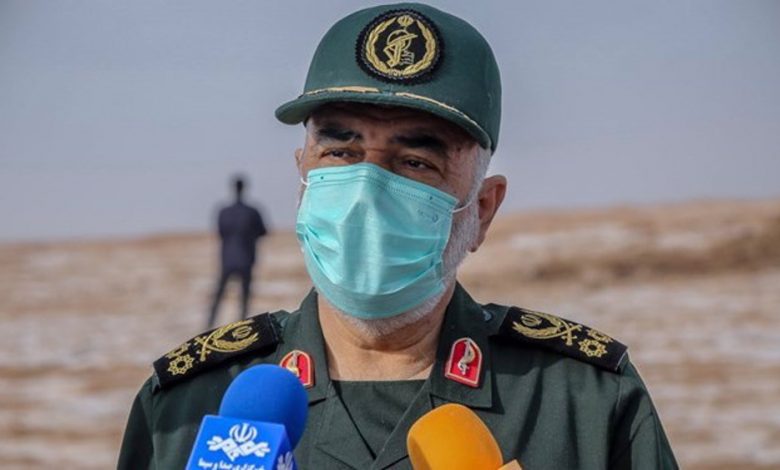 "If the real power of the ground forces is exercised, it will burn down the houses and nests of the enemies," Major General Salami said on Thursday, on the sidelines of a military exercise, codenamed the Great Prophet 16, in southwestern Iran.
Salami said the IRGC Ground Force has acquired fixed and mobile defense power on the ground, making it fully capable of safeguarding the country's territorial integrity and national security.
"The IRGC Ground Force has acquired the offensive power via using different systems, and it has achieved fixed and mobile defense power on the ground against enemies," he added.
The top Iranian general also said the ground forces demonstrated one of the most glorious, precise and powerful exercises during Great Prophet 16, which involved different drone, aviation, armor, ranger, artillery and special force units.
"Using jumping mines at high altitude against moving enemy targets is a difference between this exercise and previous exercises," he explained.
"In this exercise, a combination of all the main elements of the IRGC's ground combat power was showcased," said the commander, adding that a strong defense in fixed positions, anti-aircraft operations, use of Ground Force's offensive helicopters, and use of offensive drones and jumping mines were among the actions taken during the exercise.
Iran's Armed Forces have staged a series of drills in recent months, amid escalating tensions with the US, which reached their peak in the final days of former US president Donald Trump's presidency.
Great Prophet 16 was the latest of such drills, which the IRGC Ground Force held on Thursday and Friday, on the occasion of the 42nd anniversary of the Islamic Revolution.
In remarks on Friday, Salami advised the enemies to draw a lesson from the military might displayed by the Ground Force during the two-day military drills.
"The enemies must fear this movement, which springs from the faith and truth of the hearts of our brothers, and this firepower created by Iranians," he stated.
The IRGC held the previous phase of the drill, codenamed the Great Prophet 15, in mid-January, when the Guards launched home-grown ballistic missiles to destroy mock enemy warships in the northern Indian Ocean.