Iran
IRGC Intelligence Official: Drills Prove US Attempts to Contain Iran Are Futile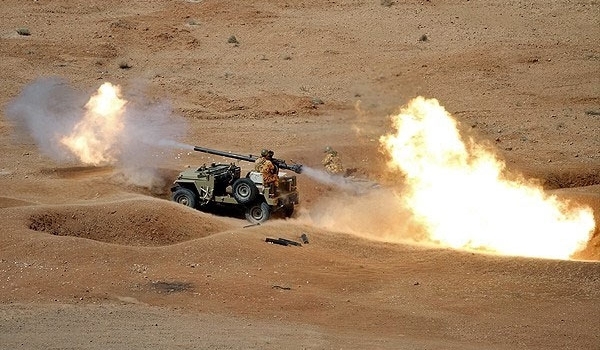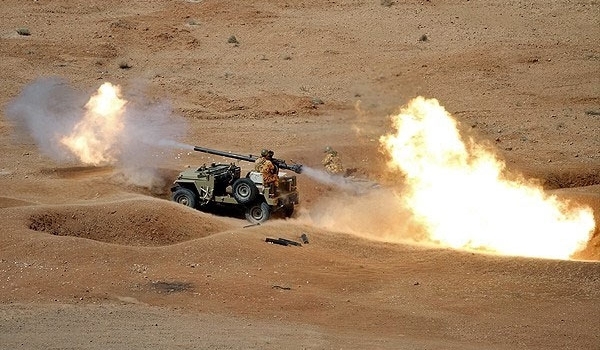 Iran's massive military drills in international waters displays that the US attempts to prevent Iran's progress and contain its growing power have been futile, the head of the Islamic Revolution Guards Corps (IRGC) intelligence unit said on Wednesday.
"The Americans tried to contain us through UN resolutions. They wanted to undermine our deterrence power," Hossein Ta'eb said Wednesday, addressing a meeting in the Western city of Kermanshah.
After Iran unveiled two deep underground tunnel facilities packed with sophisticated cruise missiles and batteries; after Iran test-fired the long-range Emad missile back in October and January; and after the IRGC and the Army staged massive drills in recent months, "the United States got the message that Iran's deterrence power is here to stay," he said.
His remarks came after the Iranian Navy forces began the main phase of its massive drills in the Sea of Oman and the Indian Ocean. During the drills on Wednesday, a US Navy warship received a serious warning from several Iranian destroyers to keep away from their zone near the Strait of Hormuz – an incident that can keep frictions high after Iran captured 10 US marines in the Persian Gulf earlier this month.
The USS MONTEREY (CG 61), a TICONDEROGA class cruiser, was sailing near the Strait of Hormuz where the Iranian forces were staging the main phase of the Velayat 94.
According to the Iranian Army, the US warship left the region immediately after receiving the warning. Navy Commander Rear Admiral Habibollah Sayyari said the warship seemed to be planning to spy on Iranian vessels and weapons.
"Some still seem to be holding no belief in Iran's naval power; hence they attempt to come close to get informed of our moves and capabilities," the Admiral said on Wednesday.
The incident was the second naval showdown between the United States and Iran in Persian Gulf waters in just two weeks.
On January 12, nine men and one woman from the US Navy strayed into the Iranian territorial waters near the Farsi Island in the Persian Gulf. They were immediately captured by the IRGC.
Their boats were equipped with 50mm caliber machine guns and other light and semi-heavy weapons. Many regional analysts have also praised the IRGC's brave reaction to the US aggression.
The IRGC freed the 10 a day later and after it was proved that the US marines had strayed into Iranian waters only due to the failure of their navigation devices and equipment.