Iran
IRGC Kicks off Second Day of Major Drill with Special Exercises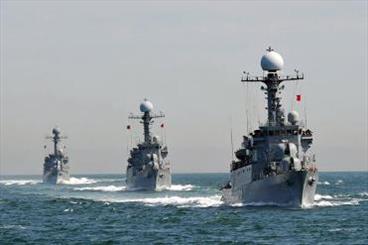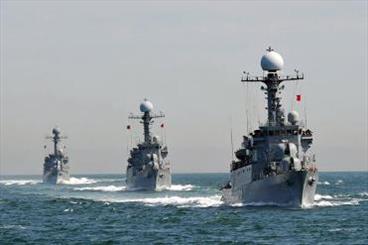 Iran's Islamic Revolution Guards Corps (IRGC) kicked off on Thursday the second day of major military maneuvers, the Great Prophet 9, in the Strait of Hormuz in the Persian Gulf.Drills
On the second day of the drill, which started at 09:00 am local time (0530 GMT), Ground Force units of the IRGC planned to conduct special exercises in the east of the Strait of Hormuz.
A mock aircraft carrier was destroyed by the Islamic Revolution Guards Corps missiles during the wargames on Wednesday.
The model was built in real size and came under attack and was destroyed by missiles and rockets fired from tens of IRGC speedboats. Also a number of the IRGC cruise and two ballistic missiles were fired at the mock US aircraft carrier.
In the first phase of the military maneuvers, as many as 17 missile and ballistic missiles were fired from vessels, helicopters, and coastal missile systems belonging to the IRGC naval forces. Of the 17 missiles, 4 were ballistic missiles, of which 2 were Khalij Fars (Persian Gulf) and one was Fateh (Victorious)-110 and one was Zelzal (Temblor).
Among the senior military and political officials present at the site of the drill were the IRGC's Commander Major General Mohammad Ali Ja'fari, Iran's Parliament (Majlis) Speaker Ali Larijani, IRGC's second-in-command, Brigadier General Hossein Salami, Rear Admiral Ali Fadavi, a commander of the IRGC Navy, and Commander of the Aerospace Division of the IRGC Brigadier General Amir-Ali Hajizadeh.
Meanwhile, Larijani (seen above holding binoculars) praised the military might of the IRGC, saying it can establish security in the region.
Larijani, who made the remarks on the sidelines of the first day of the drill on Wednesday, described the IRGC forces in the southern waters as "capable" and "watchful," adding that the forces can "establish security" with the cooperation of security forces from other regional countries.