Iran
Middle East
IRGC Launches Massive Anti-Terrorism Operations in Northwestern Iran
The Islamic Revolution Guards Corps (IRGC Ground Forces conducted a major assault on terrorist groups in regions near Iran's Northwestern borders.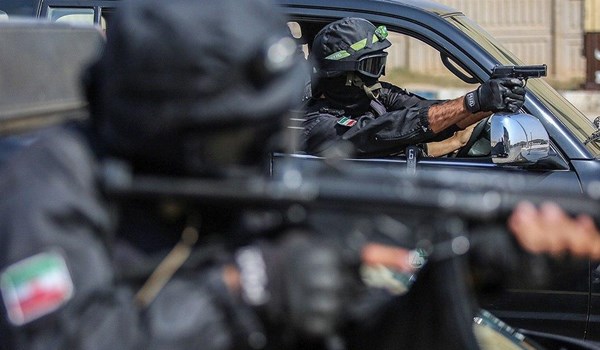 The security operations had been conducted in the course of the past week, destroying strongholds of counter-revolutionary terror groups along the country's Northwestern borders.
Drones, artillery fire and smart missiles were used in the operations, which killed and wounded a large number of key counter-revolutionary elements active in the area.
Huge amounts of weapons, ammunition and booby traps were confiscated from the terrorists.
The week-long operations, which were carried out under the supervision of IRGC Ground Force Commander Brigadier General Mohammad Pakpour, was one of the largest of its kind.
Huge losses were inflicted on the counter-revolutionary groups and their bases were rendered inoperational.
The IRGC forces regularly engage in clashes with terrorists attempting to infiltrate the borders and carry out acts of sabotage across the country.
Back in May, the IRGC's Hamzeh Seyed al-Shohada Base said a number of terrorists had been killed as the IRGC forces carried out a security operation in the Western province of Kordestan, which borders Iraq's semi-autonomous Kurdistan region.
Last month, the IRGC forces destroyed a team of terrorists in the vicinity of Northwestern Iranian city of Maku in West Azarbaijan Province.